What are Off-Grid Appliances?
When you're planning to take your home off-grid, you may be concerned that you won't have enough solar energy to run all the appliances you need. One option is to invest in off-grid appliances.
Off-grid appliances are items of home equipment that are not connected to your main AC power supply. They include things like ovens and fridges but can refer to any home appliance. They are most often used in off-grid homes but are also useful for tents, RVs and boats. The most common run on propane, DC batteries, or individual solar panels.
This article will introduce you to the main types of off-grid appliances with some examples of the best we've found.
Off-grid appliances allow you to have all the modern conveniences you want but run from an alternative power supply. They are ideal if you don't have the space to fit enough solar panels, or don't want to add extra panels to your existing system.
They are designed to take less or nothing from your home's AC power source. They do this is several different ways:
Low power appliances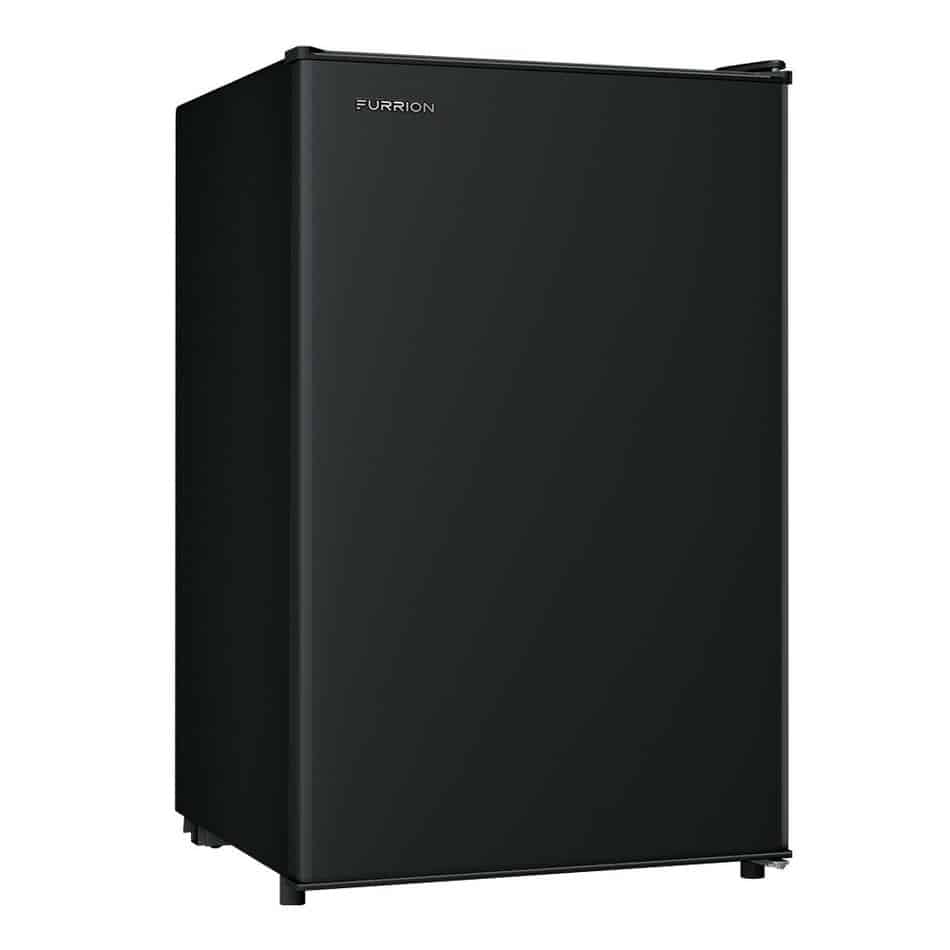 These can be used in off-grid homes, and although they still need to be connected to your home's primary AC power source, they use less energy. As new developments in technology are made, and companies produce new products, they are often able to improve power efficiency. As a result, it's likely that by replacing your old appliance with a newer model, you may be able to reduce the amount of power need to run it.
An older standard refrigerator is likely to use 2 kWh per day, which adds up to 730kWh per year. However, this incredible refrigerator from Furrion (check the price now on Furrion.com) has a 3.3 cu ft capacity, yet uses only 258kWh per year.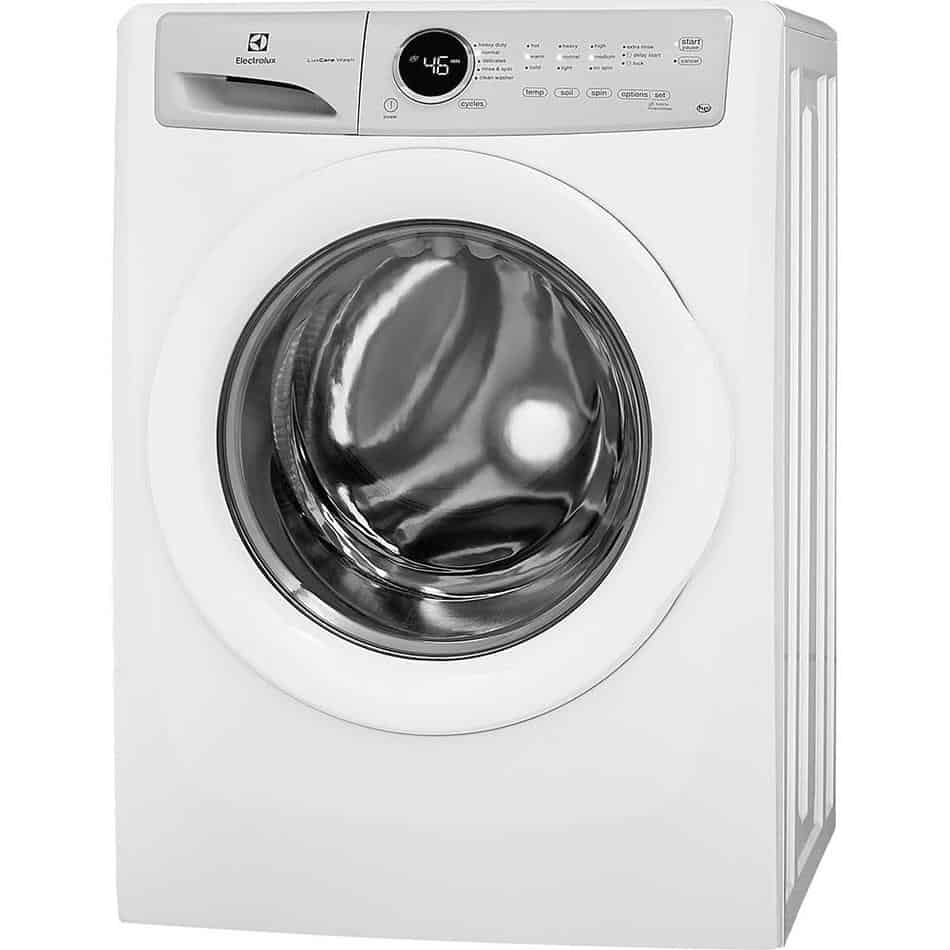 A great way to find low power appliances is to use the Energy Star scheme; they rate appliances according to their eco-credentials and efficiency. For example, the front-loading Electrolux EFLW317TIW washing machine has an annual energy use of only 60kWh per year. Find out its current price at Home Depot. Efficient machines like this can lower your power consumption while giving you the convenience of connecting to your home's existing plug sockets.
Pros 
If your home is supplied by solar power with a DC to AC inverter, you can treat these like any other appliance and plug it into a standard socket. They require no extra maintenance or regular fuel.
Performance should equal or exceed most regular appliances.
Because they still run on AC, most low power appliances are cheaper than the propane or DC versions.
Cons
They still require power from an AC supply.
In solar powered homes, they get their power via an inverter, so there may be some loss in efficiency.
DC appliances
These are appliances that can be run directly from a DC battery. These appliances are generally more efficient than their AC counterparts.
The process of power being produced in your solar panels and being run through an inverter to convert it into AC power results in some energy being lost. These small losses can build up to make a significant difference over time.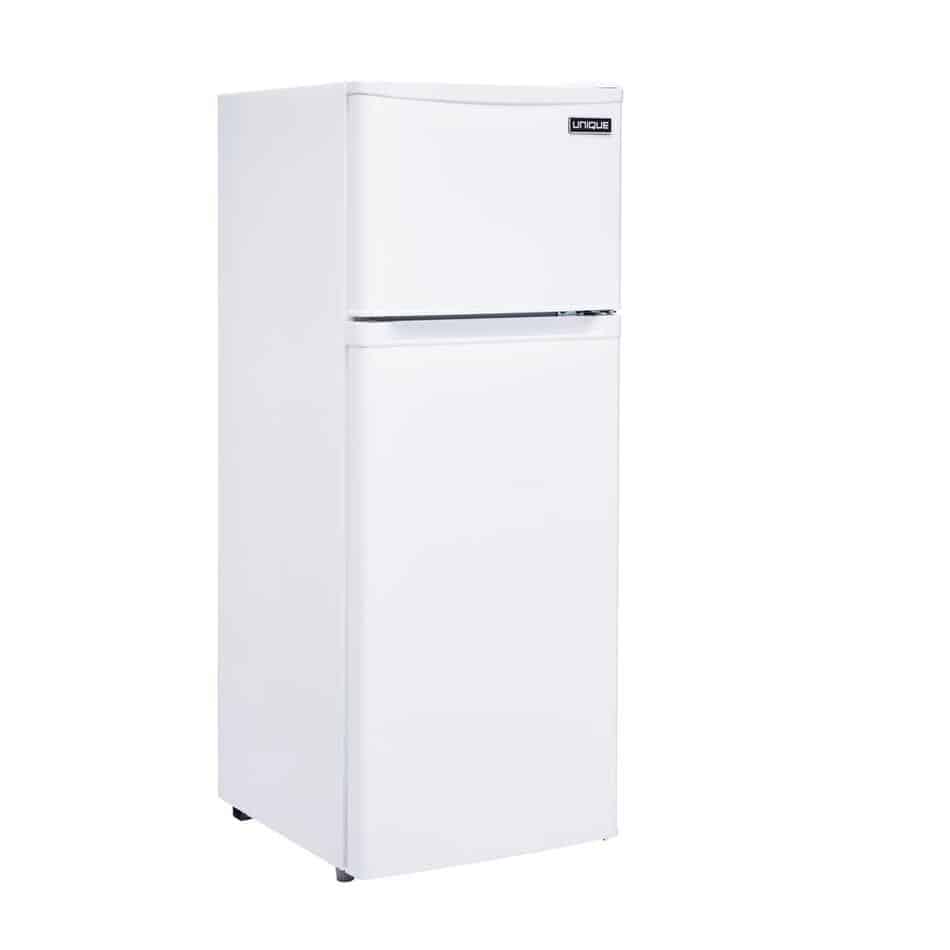 Home Depot supplies several DC appliances, including the UGP-170L DC freezer/refrigerator from Unique. It gives you everything you'd expect from a quality AC refrigerator but with greater efficiency, lower power consumption, and the ability to run directly from solar or batteries.
Some DC appliances can be more expensive than the AC versions, but the monthly amount of solar used should be lower. In addition, a DC appliance can be provided with its own dedicated panel and battery, so it doesn't have to run from your current solar panel system. You may not have the space to extend your current array, but you may find somewhere to put an extra 100w panel.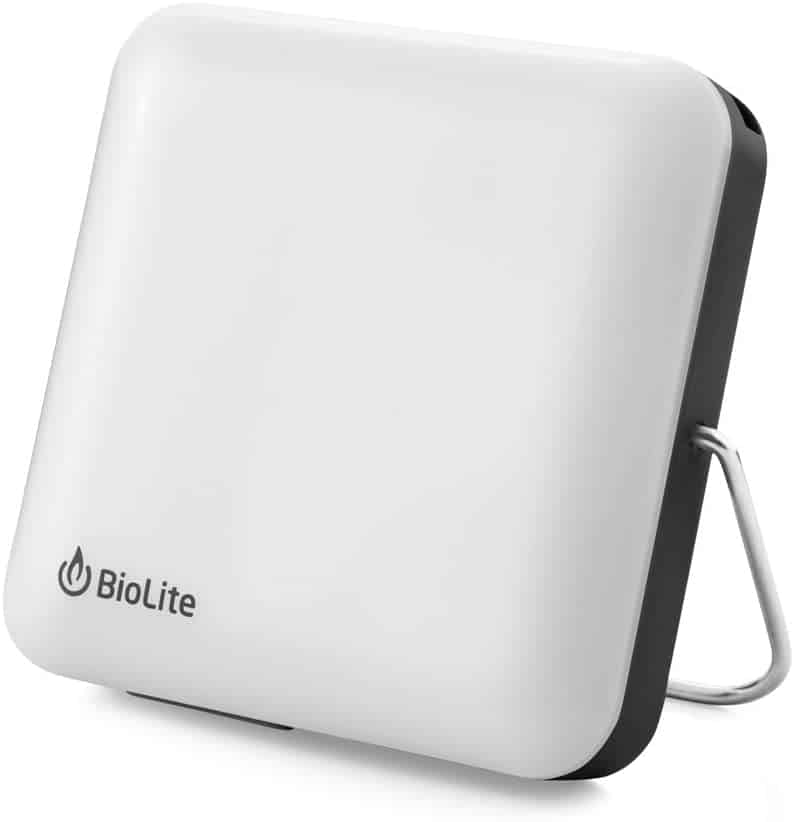 DC lamps that run directly from small solar panels, like the versatile BioLite lantern (check the price at Walmart), are a great way to take the pressure of your main supply. They are a great alternative to AC lamps and can quickly charge during the day for use in the evening.
Pros
They run directly from solar or batteries.
No power is lost by passing through an inverter.
They can be efficient than AC versions.
They usually match or exceed AC versions for functionality.
Cons
They can be more expensive.
Check out my recommendations for the best off-grid gadgets and useful tech, or see which 100watt solar panels I think are worth buying.
Propane appliances
There is a wide range of high-quality propane appliances available. The most common include refrigerators, ovens, stovetops, heaters, water heaters, and clothes dryers. Although you will have to top your propane supply up regularly, propane is an incredibly efficient fuel.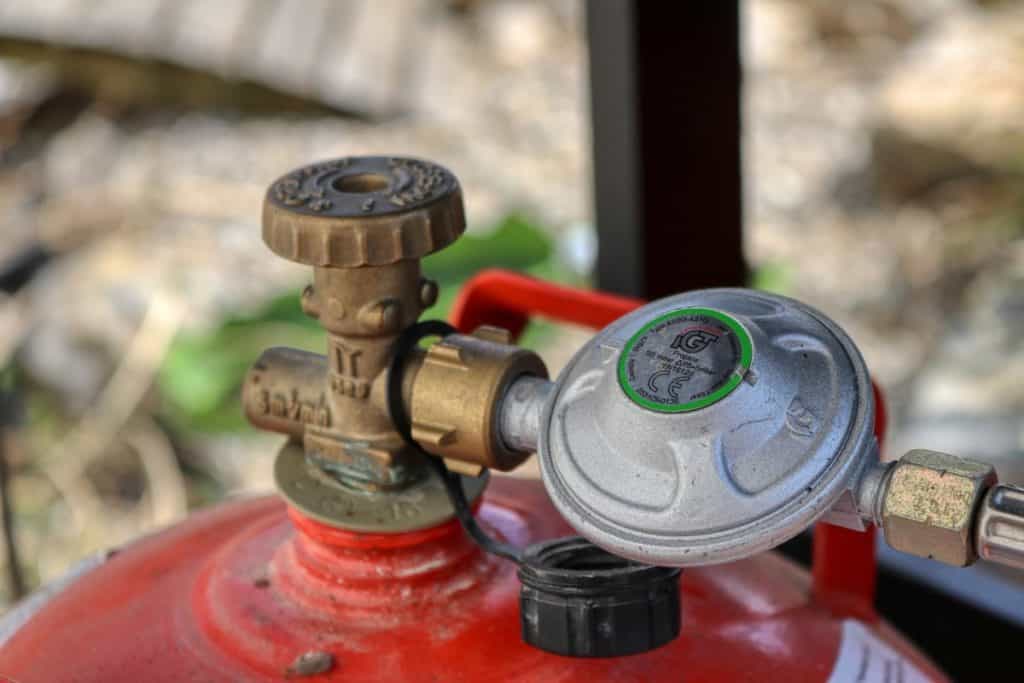 In some situations, it is more affordable than grid electricity. However, the major drawback is that it doesn't match renewable fuels for availability and convenience.
Surprisingly, the functionality of some propane appliances such as stove tops and refrigerators can outmatch their electric counterparts. Propane refrigerators, particularly, are known for their durability. They use an ammonia absorption cooling system that doesn't need a compressor, so it runs quietly and with little need for ongoing maintenance. Because of this, they are an excellent choice for use in campers and boats.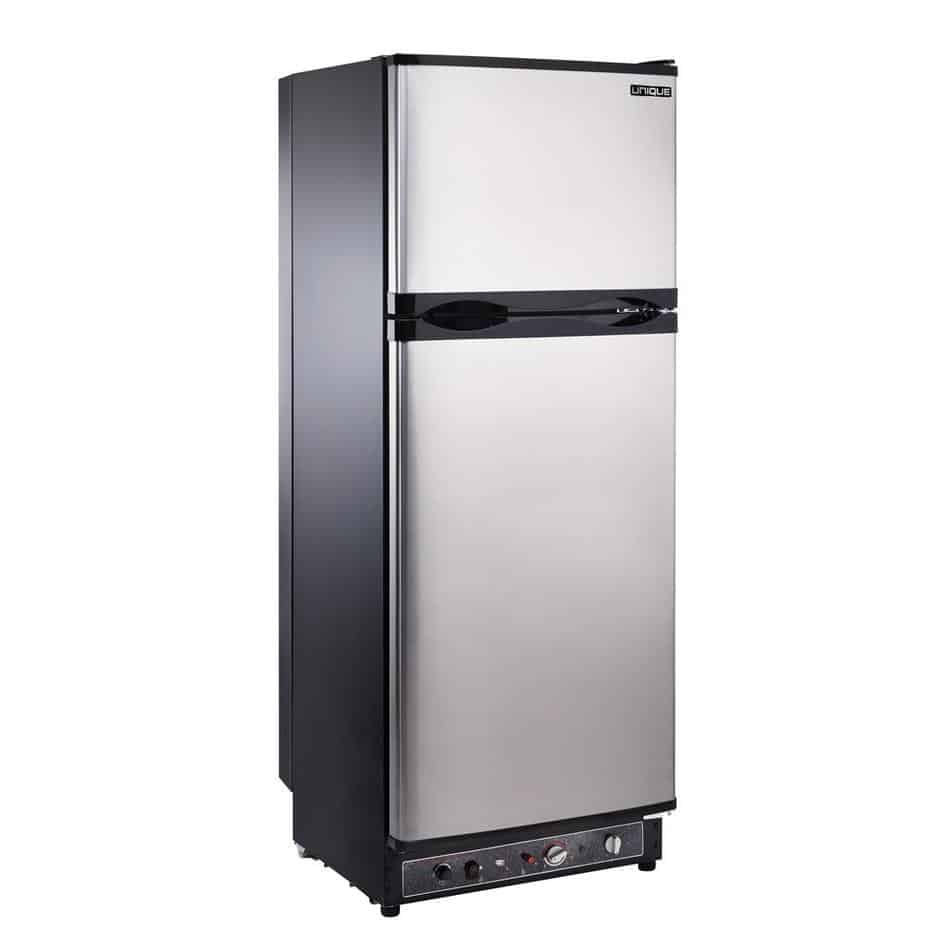 A standard sized propane refrigerator could use 200gallons of propane per year and, depending on how you get your propane and the price in your area, it could cost $600 a year in addition to the amount of the appliance.
An excellent range of propane refrigerators are available at home depot, including the stainless steel UGP-10C SM model from Unique, it has a dual power option and a capacity of 9.7cubic feet. Visit Home Depot to check the current price.
Pros
Very few moving parts mean they are less likely to develop faults.
Propane appliances are durable and ideal for RVs or boats.
Propane refrigerators run quieter than those with compressors.
No need for any electricity.
You won't need space to fit extra solar panels.
Cons
They are more expensive to run than solar powered versions.
You will need to buy and store propane regularly.
When using propane, there is a risk of carbon monoxide poisoning, so a detector should always be used.
You may be interested to read: How many solar panels do I need to run my home off-grid?
Conclusion
No matter how restricted your power supply, it's likely that you will be able to find an appliance or two to reduce the load. Whether you go for low power AC, DC direct from solar or propane, most options are readily available and can make a significant difference to your power use.
The secret to success with off-grid appliances is to find one that matches your use and gives you everything you need while boosting your home's efficiency.
Check out my recommendations for equipment that will help you take your home off-grid.
My Off-Grid Product Recommendations