Is It Legal to Disconnect Your Home From the Electricity Grid?
Estimates show that between 180,000 and 2 million people live off-grid in the US, yet many governments and authorities strongly oppose it. Before you go off-grid yourself you must know what legal restrictions you might face.
In many states, disconnecting from the power grid is entirely lawful, but some local regulations may require you to follow specific procedures, pay fines or even stay connected. It is important that you get familiar with the restrictions in your area before you make plans to go off-grid.
Going off-grid creates a sense of independence and self-sufficiency. Increased fees and unreliable supply has resulted in more people wanting to disconnect from grid power and go it alone.
As a result, utility providers are increasingly concerned that there will be fewer customers. These large companies put pressure on local governments resulting in many public officials attempting to sabotage the efforts of those wanting to take their home off-grid.
This has been made clear by several high-profile cases where city or county authorities have brought lawsuits against individuals living off-grid. In most cases, the charges relate to the IPMC and cite building standards or not notifying the proper authorities in the event of building modifications.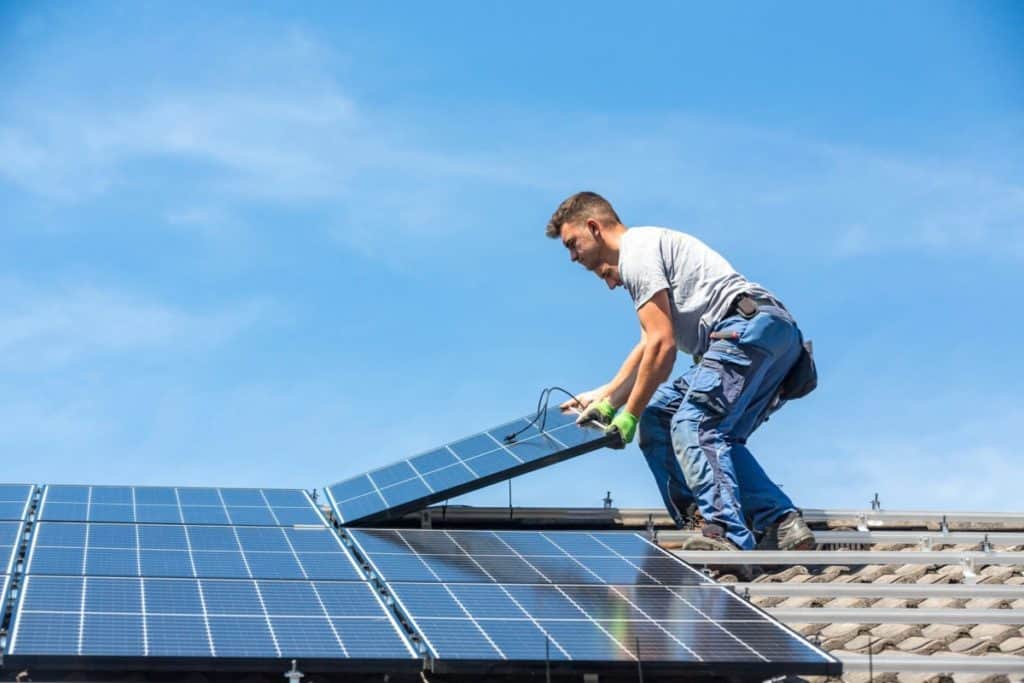 Before you take steps to install an alternative energy source or disconnect from the grid, get to know your local regulations and zoning restrictions. In some areas, it is legal to go off-grid, but only if you notify the correct authorities first.
To make your transition to off-grid power hassle-free, this article will look at the areas where you might face restrictions. I will also give you some ideas on how you can get started finding detailed information about the situation in your local area.
Which States Prevent Homes From Disconnecting From Grid Power?
While most states have a unified approach to alternative power and off-grid living, there are many areas where the regulations can be different from one county, city, or even street to the next. Start by looking at the general approach in your state and then dig deeper to find out what might happen in your area.
States that may enforce restrictions if you disconnect
Alabama-It is legal to take your home off-grid here; however, you must notify the local government. There are complicated procedures to follow that may result in you having to pay a fee related to the amount of power you produce yourself.
Alabama resident Tyler Truitt was involved in a legal case with the City in Huntsville. The City ruled that he doesn't have the right to live off his own land. Mr. Truitt supplies his power from solar panels. It was stated that the issue arose because he didn't follow the correct procedures regarding alternative energy.
Florida – This may be the most active state in its suppression of off-grid living. In Florida, courts have ruled that living off the grid is a violation of the International Property Maintenance Code. Using this ruling, they have issued fines and even jailed members of a family living off-grid. They claim that solar power is not an adequately sustainable form of energy.
However, while you can't disconnect from the grid entirely, the  Florida Statute 163.04 protects your right to provide some of your homes power supply from solar panels. Most problems and prosecutions take place in cities and urban areas. Thousands of people live off-grid in Florida in rural areas without being fined or prosecuted.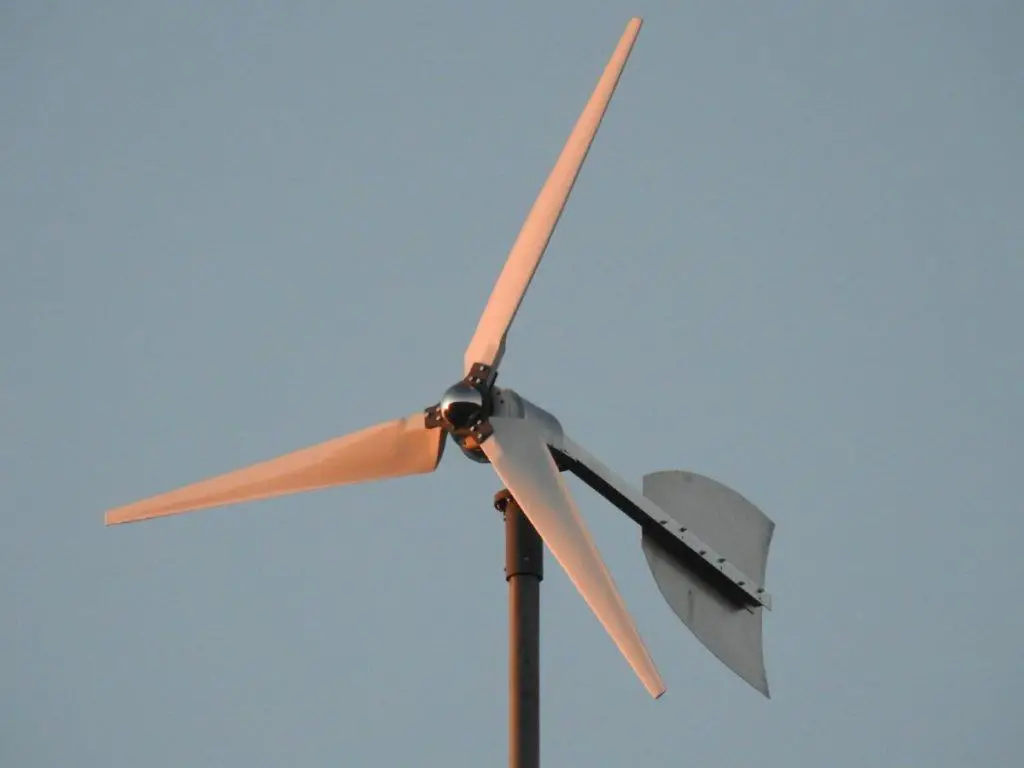 Pennsylvania – In Pennsylvania, it is legal to install the means for alternative energy in your home, but there are strict government guidelines that must be followed. Some situations will also require a fee to be paid.
Before any work starts, you must contact local government agencies to give them full details of your plan, verify any local restrictions that may exist. These restrictions are largely used in response to the high number of wind turbines in use in the area.
Arizona – The government in Arizona may apply an additional tax to any resident who installs solar power. The taxes result in many families with lower-income being unable to make the necessary home alterations to go off-grid.
Texas – Off-grid living is legal in most areas of Texas, but in some cities, standalone solar systems require electrical permits.
For example, in San Antonio, off-grid living is permitted, but requires specific permissions to be filed. The electrical code states that any standalone system that is not connected to the grid that is over or at 50-volts over 1,200 watts requires an electrical permit.
Nevada – Here, small changes to regulations and fees have resulted in a harsher environment for those with solar panels. There is a hefty fee to pay to legally install solar panels and those who want to sell excess solar power back to the grid, face reduced prices on the power they provided.
Other states – Wherever you live, going off-grid runs the risk of gaining unwanted attention from local government. States, even those not mentioned here, may still attempt to prevent you from defecting from the grid and may use varying grounds to fight your decision. This is more likely to happen in city areas and, in most cases, will relate to building regulations and safety.
States who appear to support alternative power in homes
Alaska- Because of the geography and low population density, many people who don't live in city areas live off-grid. This is supported and provided for by the local government.
Because of the remoteness of many properties, building in some areas is relatively free of restrictions.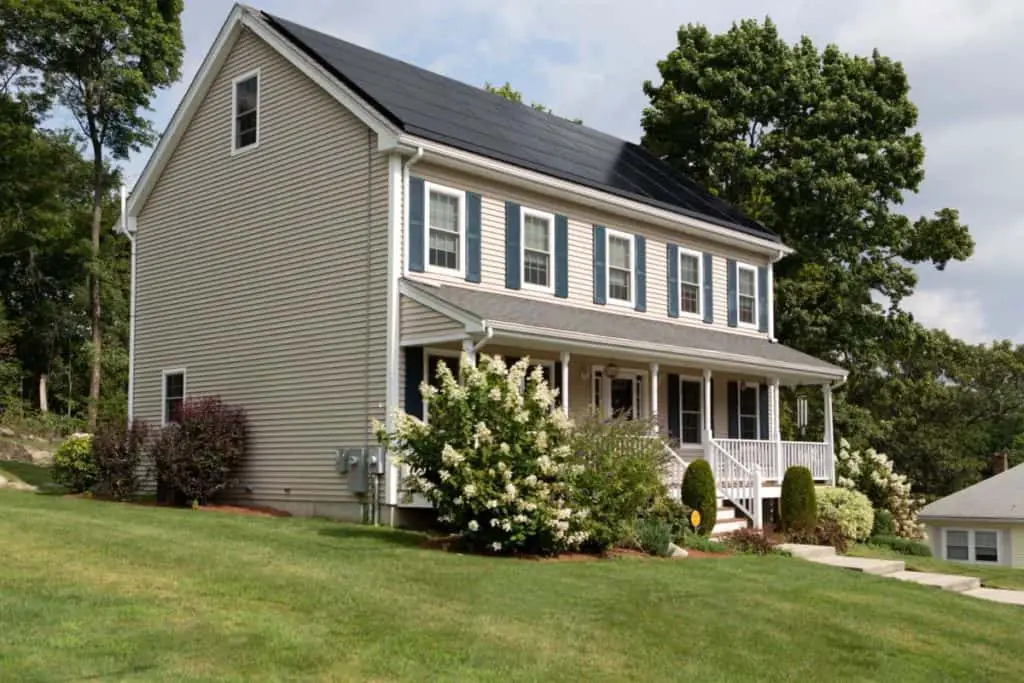 Illinois – In Illinois the Homeowners Solar rights act prevents other parties from using zoning restrictions to prevent homeowners from installing solar panels. If your home falls under the jurisdiction of a homeowners association, they have minimal means to prevent you from installing an alternative power supply.
How Can I Find out What Restrictions Affect My Home?
It is always worth spending time doing your homework and looking at local restrictions that may affect you. These are some things you can do to find out exactly what the situation is in your area:
Visit local zoning offices, city hall or relevant planning boards to make general inquiries about zoning restrictions.
Look in your local news for any mentions of cases of local off-gridders receiving fines or prosecutions.
Contact people in your area with solar panels or other power sources and enquire about their experience and if they faced any legal difficulties.
Contact your local home-owners association.
Get help from a lawyer or real estate agent. There is a great resource here that will point you in the right direction.
Consult this handy list at WikiHow
What Can I Do If I Laws and Regulations Do Prevent Me From Disconnecting From the Electricity Grid?
Fight the zoning restrictions – When local laws or zoning restrictions affect you, there are ways to fight them. It isn't easy, but you can assert your rights and gain access to all legal documents relating to your case. These can then be used to increase the support of others facing similar restrictions.
If you can build up enough support, it is possible to overturn some restrictions. Another method is to look for a federal law that might be applied to contradict your situation.
Be proactive – Fighting regulations takes time and money, and I'm sure you would much rather spend working on your off-grid goals.
The best way to deal with such restrictions without wasting time and money is to know the regulations and laws that may affect you before you install alternative power. This way, you may be able to find a way around them without incurring extra costs or getting caught up in legal proceedings.
Stay connected – In some states, staying connected to the grid while reducing your reliance on it by installing an alternative power system, is a legitimate way of preventing legal issues. However, in others, the act of installing solar or wind power itself may cause problems.
If staying connected helps you to remain legal, it is a useful option to prevent any expensive difficulties. While you may feel like you haven't been able to achieve your goal of going off-grid or becoming self-sufficient, the benefits of not having to fight local governments are well worth it.
Conclusion
Whether it is legal to disconnect your home from grid electricity often lies in hands or your local government, city officials, home-owners associations. To successfully navigate these challenges, you will need to conduct detailed research, look at local regulations, and look for neighbors who've already gone off-grid.
When you are confident that you understand the situation, create a plan of action. This might involve notifying authorities of your plans or employing solar panel specialists to conduct a detailed survey to gauge the suitability of your home for alternative power.
Alternatively, you may decide to achieve your off-grid goal in a different way by staying on the grid but increase your reliance on alternative power.
Related reading: 11 Challenges of going off-grid and how to overcome them.
Check out my recommendations for equipment that will help you take your home off-grid.
My Off-Grid Product Recommendations