Hand tools are essential for anyone aiming to take their home off-grid. Power tools are a quick way to get most jobs done, but they rely on electricity or fuel. To respond to any issues in the event of a power failure, it is essential to gain proficiency in the use of some basic hand tools.
As well as being a back up in times of emergency, with practice, hand tools can offer precision and craftsmanship that can be lacking in their powered counterparts. To achieve this, you need to use them regularly and choose the right, good-quality tool. The design and functionality of a hand tool can be dramatically improved if it is made, with accuracy, to a high standard.
The five hand tools that I recommend as essential for an off-grid home are:
Framing hammer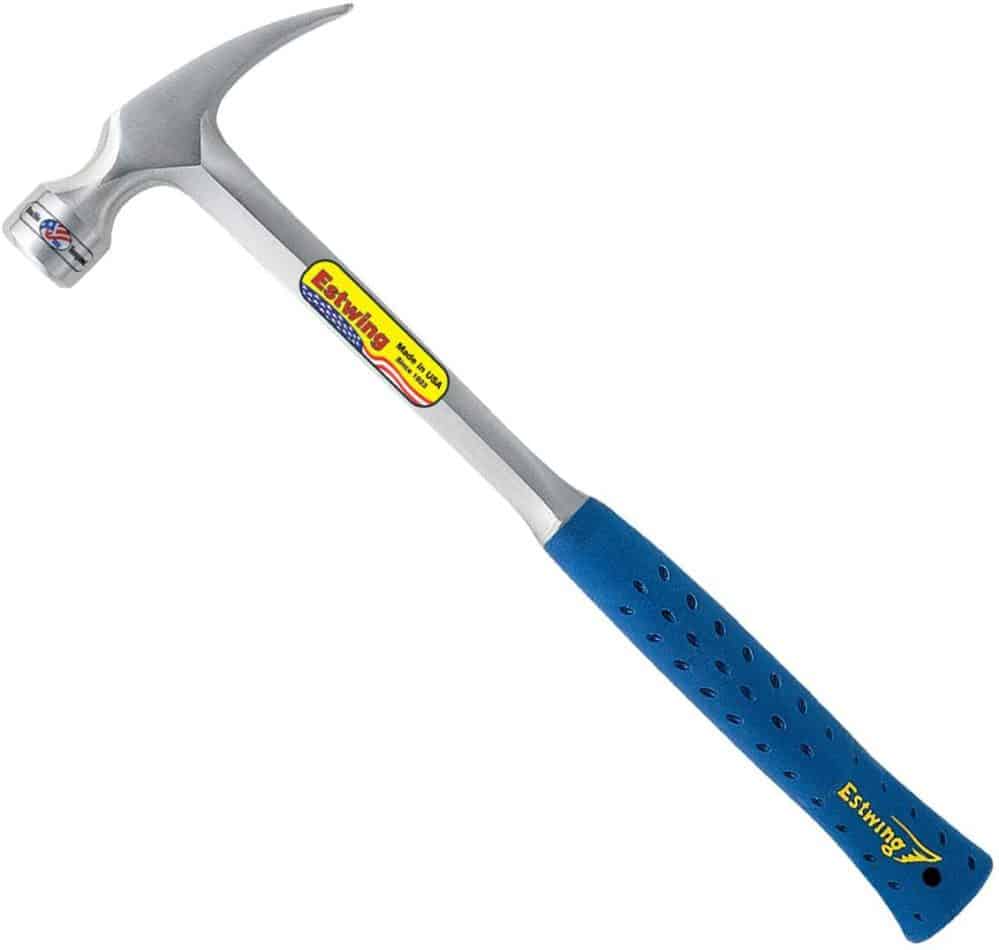 This is an extra-large claw hammer to deliver a powerful hit. When you start to take your home off-grid, you will soon find yourself using it almost daily. With such regular use, the extra strength provided by a framing hammer pays off.
This hammer from Estwing (click to see it on Amazon) has everything you need from a comfortable grip to a long handle for a better swing. It's well made, will last forever, and is ideal for any job, it even handles well enough for more precise tasks. Don't be put off by the size, it does require a little more space to wield it, but it is just as accurate as anything smaller.
Hack saw
Hack saws are far more versatile than they look. They are great for cutting metal but can also be used for plastic and wood. For general jobs around the house, they are ideal, especially if you're working on taking your home off-grid.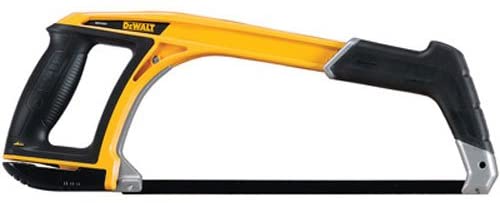 Ideally, you would have a hacksaw, a hand saw, and a bow saw, but this 5 in 1 beast from DEWALT (click here to see it on Amazon) is a great place to start. It's a solid saw with five formations; standard hacksaw, a low-profile hacksaw, a jab saw, a long reach saw, and 45-degree saw. 
Once you've worked it out, it's easy to switch between each style, giving you lots of functionality. On top of that, you get a metal and wood blade to go with it. This is a rugged saw that isn't suited to tight spaces, but it makes quick work of most jobs.
All-purpose knife

A simple all-purpose knife is one of the most useful tools you can have when you're off-grid. If you choose a good one like this serrated edge, all-purpose knife from Gerber (click here to check the price on Amazon), it will excel in multiple uses. Whether your cutting rope, pruning a fruit tree or trimming wire, you'll wonder how you ever managed without it. 
Complete screwdriver set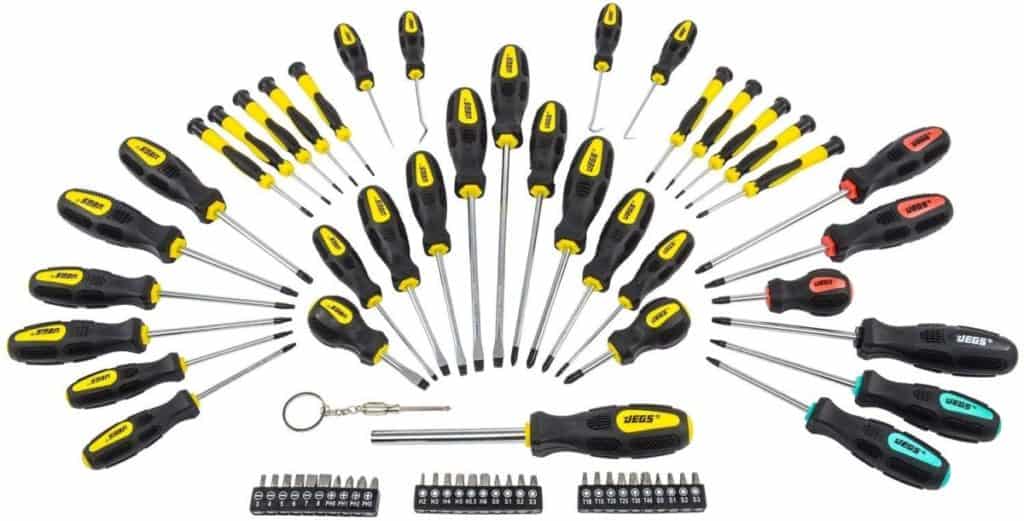 I have an excellent power screwdriver, but my standard set still gets regular use. When you start doing work in or on your house, you are bound to need a screwdriver multiple times during each task. This simple set is an absolute bargain (it's true, check it out on eBay and covers every possible screw head you are likely to come across.
You may already have flat and Phillips head screwdrivers knocking about, but this is the ideal set to get you up to speed. You'll never find yourself hunting around wishing you had a small flathead or trying to make a Phillips head fit into a Torx screw head.
Socket set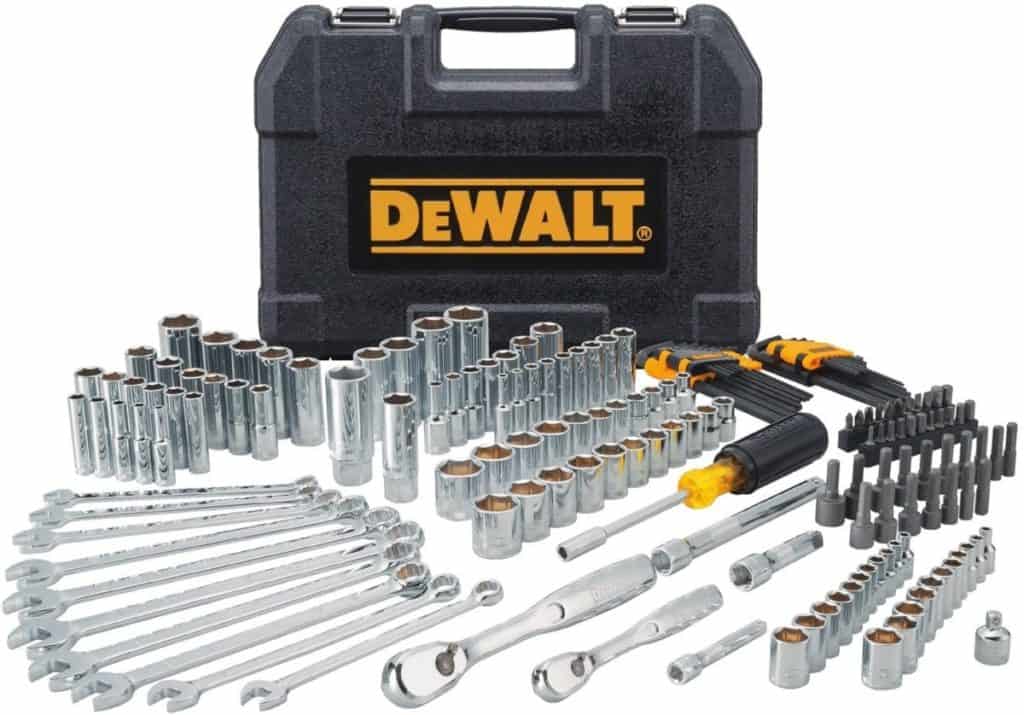 A socket set is designed primarily for use by mechanics, but you'd be surprised at how many times you can use it around your off-grid home. Numerous pieces of equipment, units, and appliances are bolted together, and when you start improving your home environment, you will find yourself taking apart and reassembling all sorts of items.
The beauty of the socket set is how quickly it can shift even the tightest of nuts and make tricky jobs seem easy. With a few adapters, it can also give you access to places that a standard wrench won't get to. Even if you don't plan on tinkering with engines or repairing your generator, a socket set will come in handy in your off-grid home.
This 172 piece mechanics set from DEWALT (click to check the price at Amazon) has everything you need to shift most nuts and bolts with ease. You can get away with a smaller set, but with this one, you're never going to need to buy extras for those tricky jobs. You've got sockets, wrenches, and accessories for every possible eventuality.
Related Reading
If you're looking for other tools, equipment or reading materials, I have some more articles that you may find useful: