To take your home off-grid, you don't need loads of tools, but there are a few key pieces that can make tricky tasks easier. Depending on your set up, it's important to have a good balance between hand and power tools. Power tools can cut down the time spent on each job, but if you have the right hand tools, you won't be caught out if you have a problem with your power supply.
The four power tools I recommend that every off-gridder has to take their home off-grid and keep it in good repair are:
This powerful DEWALT cordless compact drill – It's easy to use but with enough power for all tasks. 
This DEWALT cordless circular saw kit – This durable saw comes with battery and charger and will quickly become the workhorse of your toolkit.
This miter saw – From DEWALT, this is perfect for creating precision cuts or trimming large amounts of wood to exact sizes.
This DEWALT angle grinder – Until you've owned an angle-grinder, you won't realize how useful it is to have one around, whatever the job. It's powerful and great for precision work, as well as those tougher tasks.
When I buy tools, I don't go out of my way to choose DEWALT, but they are often my final selection because they deliver quality, power, and stand the test of time. Because most of my tools are spread out around the house, it wasn't until I made this list that I realized just how many DEWALT items I own.
Cordless Drill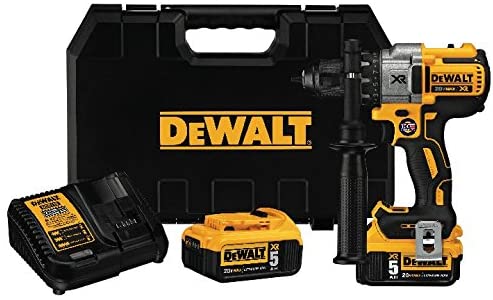 In most situations, this is the tool I reach for first. Whether you're putting up shelves, building raised beds, or bracing solar panels, you will need a good drill by your side. This super powerful drill outperforms many of the cheaper cordless drills. I went through several cheaper versions before I found this one.
When buying a cordless drill, it's well worth the extra pennies to get one that won't let you down halfway through a project or won't have the power for the task. This one will do everything, including heavy-duty masonry tasks. When you go off-grid, you can find yourself pushing your house to its limits with shelving, wiring, and numerous gadgets. Having a drill that can deliver a clean masonry hole is essential. You may also need to use a spade bit to cut large holes through wood. For these jobs and many more, I recommend the DEWALT 20V Max XR Drill (click to see it at Amazon).
Circular Saw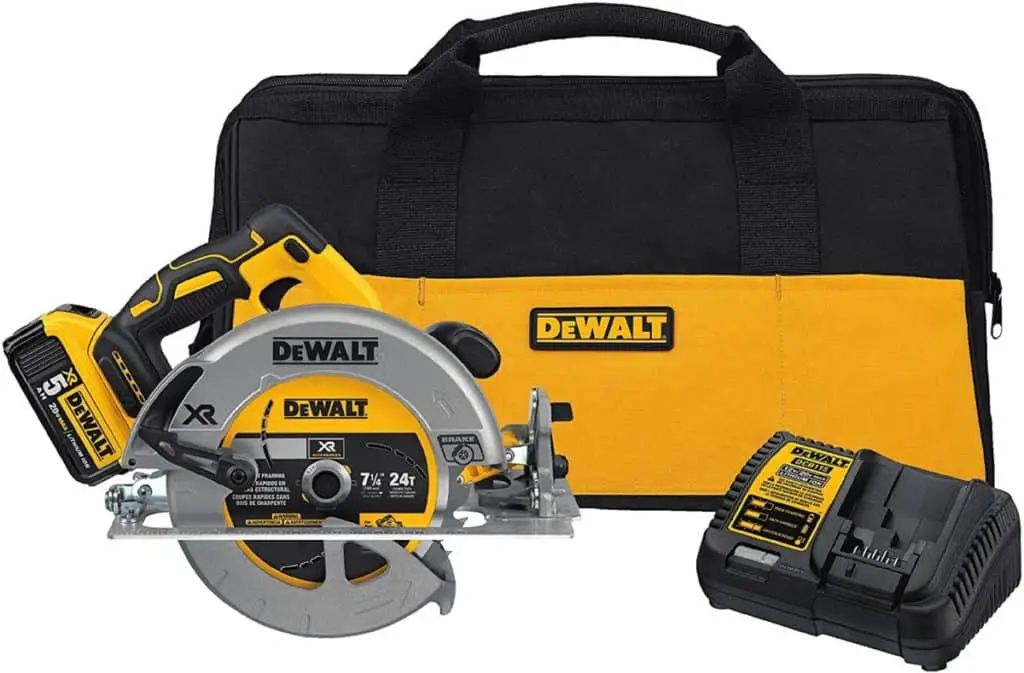 A circular saw is incredibly useful and delivers well for precision cuts as well as when you need to tear through some lumber quickly. You're likely to need it for jobs outside, or at the bottom of your garden, so it's worth going for a cordless model. To be on the safe side, it's also worth getting a spare battery to ensure you can complete the job without running out of power.
The DEWALT 20V Max circular saw (click to see it at Amazon) has a 7 ¼ inch blade and can tilt to 57 degrees. It's heavy, but it's got the power and versatility that you want. For many tasks off-grid, you may want to get proficient with a hand saw, but if you're doing most of the work yourself, one of these will save hours of your precious time.
Mitre Saw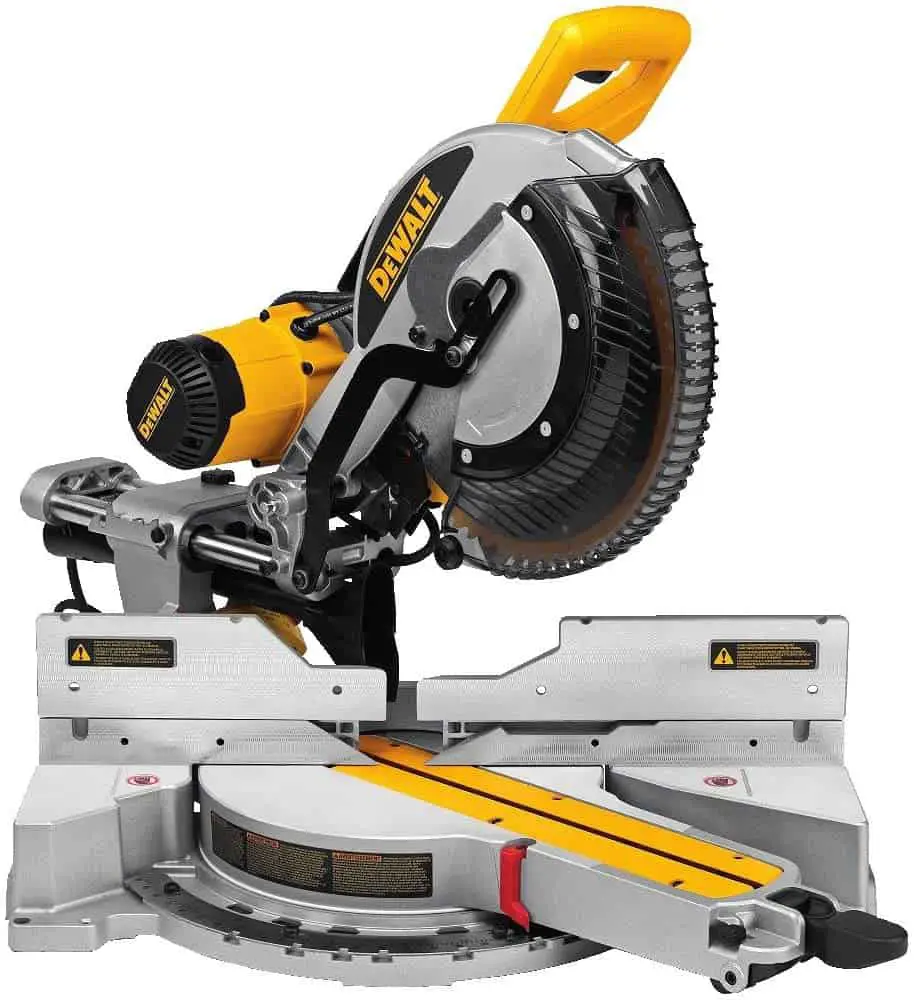 The right miter saw will stand you in good stead for years. The beauty of one of these is its precision; it can deliver incredible fine detailed work with ease while also plugging away at repeated straight cuts when you want several identical lengths in a hurry.
When choosing a miter saw, you need to look for one that can maintain its precision over time. Many of them are known to loosen or twist after only a few uses, making any measurements useless. With this saw from DEWALT (click to see it at Amazon), you can get that precision down to the degree and millimeter for many hundreds of uses.
Not only will this one last, but its powerful motor and 12inch blade can also slice easily through many of the larger items you might want to cut. It can cut lumber to a depth of nearly 6inches and pieces of up to 16 inches wide.
Angle Grinder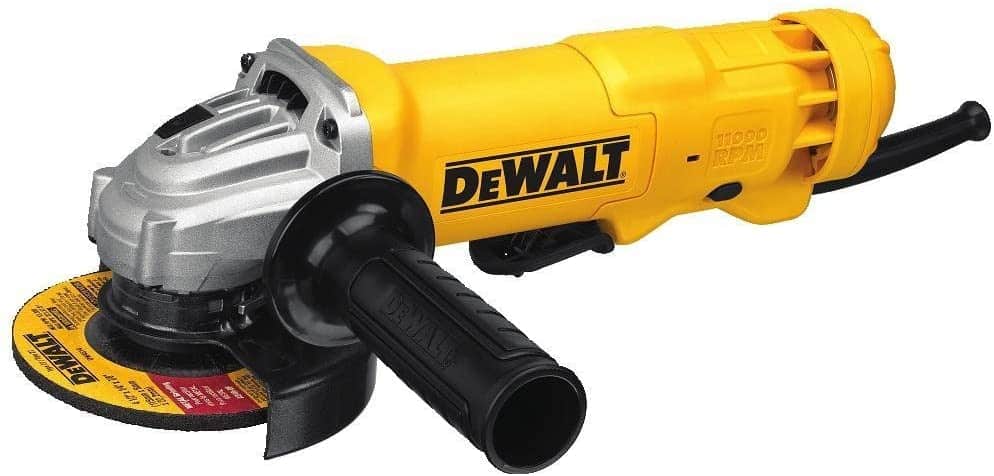 It's only in the last few years that I borrowed an angle grinder from my brother in law and was hooked immediately. I used it once, then got straight onto Amazon and ordered my own.
Its versatility is unmatched by nearly any other power tool. A good angle grinder can grind, cut, sand, polish and sharpen with ease. Whether you're working with metal, tiles, mortar, stone, or concrete, this is the one you want. Once I had my own, it enabled me to tackle many jobs that previously I would've had to pay someone to do for me.
You will likely use this for hundreds of different tasks, but the times I've found it most useful are for cutting metal and concrete. As you adapt your home, these functions will come in very handy. This DWE4012 model from DEWALT (click to see it at Home Depot) has an easy press paddle switch, which can be locked on and is extra powerful. As with many DEWALT products, its durability means that it will be at your side for many years to come.
Related Reading
If you're looking for tools, equipment or reading materials, I have some other lists that you may find useful: