The Best Careers for Living Off The Grid: What You Must Know!
In many cases, the off-grid lifestyle can save you money; however, getting started and setting up your home can be expensive. There are solar panels to fit, tools, and equipment to buy and maybe even the courses and training you need to develop some necessary skills. To fund all this, you'll likely need a regular income, but which are the best careers for living off the grid?
The best careers for living off the grid are those that allow you to balance earning money with the time you need to set up your off-grid home. What works for you may not work for someone else, so it's essential to spend time reflecting on what you need from it. The right off-grid career is one that best matches your lifestyle and needs.
Let's take a closer look at the careers that fit best with living off-grid and how you can find them.
Why is it important to have a career when going off-grid?
At any point in our lives, we're likely to have several debts and expenses. For most of us, that's just a natural part of living. But if you go off-grid, these debts and expenses can reduce the amount of money you have to get your home set up in the way you want.
Having a job gives you a steady stream of income that can go towards paying off any debts, keeping up to date with household expenses and begin to set you up with the tools, skills and equipment you're likely to need. Although there are ways to go off-grid very cheaply, an income allows you more freedom in your choices.
Reduce your debts and outgoings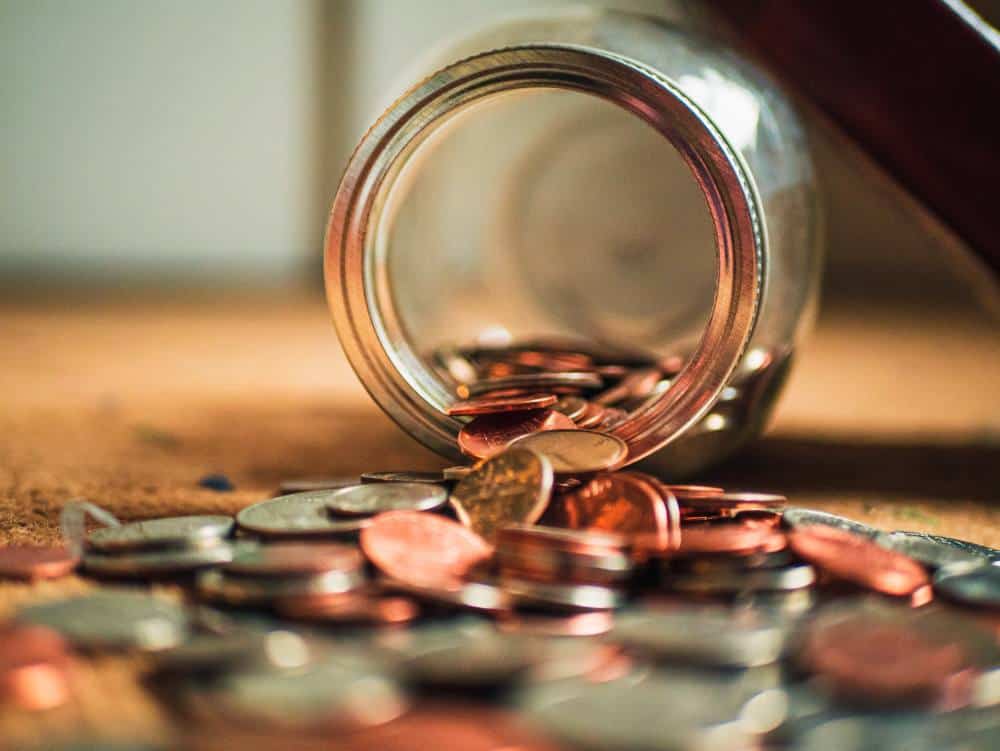 Going off the grid and converting your existing home, or building a new one, is likely to be time-consuming and expensive. Not every job will fit around your busy schedule and still pay you enough money.
Before you go off-grid it's essential that you first get in the right position financially. Here are some things you can try to give you the best start on your future:
Reduce your expenditure – Cut down to essential outgoings only.
Reduce your existing debts– Before putting any money into new ventures, do your best to reduce any loans, mortgages, credit cards, or student debt you have.
Sell or reuse any old items – Use eBay or Facebook marketplace to sell anything that you won't need when you go off-grid.
Think outside the box for ways to increase your income – This may be starting a new career, or it may just be getting an extra part-time job in the meantime to boost your income.
Once you're in a better position financially, you'll have more freedom to find a job that will suit you and your new off-grid lifestyle.
What features should an off-grid career have?
A job that will fit with your off-grid life should have at least a few of these features:
Flexibility – When living off-grid, you'll need to work long hours to get your home set up, and you may need to attend an emergency, such as a generator malfunction at short notice.
Pay well – While this would ideally be a feature of all jobs, when you're off-grid you have less time to spare and more things to spend your money one, particularly at the beginning.
Allow you to work remotely or from home – Working from home means that you cut down on your commute and you're on hand should you need to get any DIY done.
Allow you to learn new skills that are relevant to your home life – If you have a job that's similar to what you do in your off-grid home, then you may be able to develop useful skills.
When you start the job hunt, decide what features you want it to have and create a list. Narrow the list down to just four or five essentials. These should become your non-negotiables. When you're looking for vacancies, only go for jobs that meet these criteria.
In some cases, if there are very few jobs available, it may be necessary to adjust your non-negotiables but only do it if it is absolutely necessary. The point of knowing exactly what type of job you're looking for is to motivate you to get creative, think outside of the box and go to extraordinary lengths to get the best position to suit you, not just the next one available.
How to find a new career
There are more places than ever to hunt for jobs; there are lots of online resources available but also don't forget the tried and tested real-world methods like looking in local papers, noticeboards and talking to friends and family.
Here are some places you may find your next career:
Online job sites
Indeed – Available as a website or an app, there are jobs from almost every industry you can think of.
LinkedIn – This is a social networking site mixed up with a job search site. It's great for networking with potential colleagues and seeing what's out there. You can also load your CV on for it to tell you when an appropriate vacancy comes up.
Monster – You can find every kind of job here with a simple search.
CareerBuilder – This is a well-known job site with millions of jobs from every industry in every area.
Google – The 'Google for Jobs' feature collects relevant jobs and displays them at the top of your search results. Just type in what you're looking for and let Google do the rest.
Industry-specific sites
Many companies prefer to advertise in a place that makes them more likely to get applicants with the right skill and qualities. So if you can't find anything on the big sites, start looking for sites that relate to the career you want to pursue.
Freelance sites
A great way to stay flexible is to go freelance and offer your services on a site where you can work one job at a time. This doesn't provide security, but with the right skill set, you could build up a steady stream of work. Try these to get you started:
Recruitment consultants
These are specialists who look for the right people for specific jobs or industries. You can find them by searching online or by looking locally. Some deal with a wide range of job types but others focus on a specific sector.
Talk to people in the industry
This is a great place to start. When you have an idea of what you want to do, find someone in the industry and ask to talk to them. They may be able to tell you how they got their position, where to look for jobs and what skills you will need. Someone who's already doing your dream job will be able to provide valuable insight into how you can get there too.
Talk to families and friends
Put the word out in your family and social circle that you're looking for a job and what you're hoping to find. Having several people looking out for you means that you're much more likely to hear when the right career comes along.
Look in local papers
Papers and magazines are still great places to look for jobs, and they're often overlooked. If you're keen to work locally, then make sure you get your local paper regularly.
Look out for local adverts
Notices in shops, on notice boards and even billboards may have a relevant job for you.
The best careers for living off the grid
The key to finding a job that will also suit your off-grid lifestyle is finding one that matches your needs. Not all of these will work for you, but if you keep your mind open, you're bound to find the inspiration to set off down a new and exciting path.
Plumber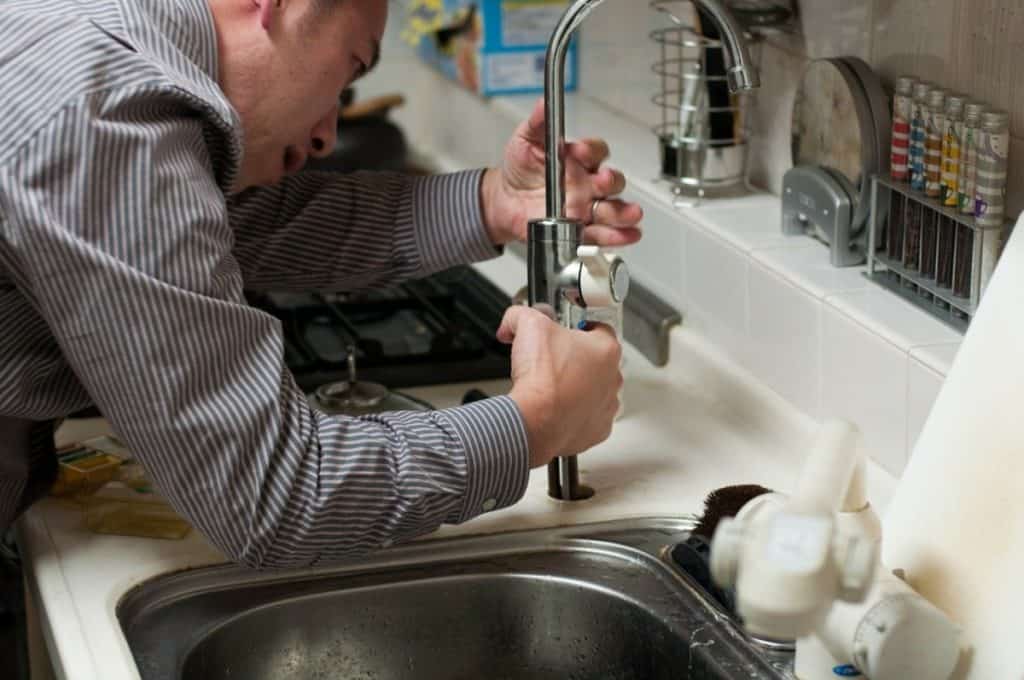 This is a job that would make you very popular with your fellow off-gridders. It's also going to come in handy in your own home. You could also specialize in off-grid water systems and support your friends and neighbours with their plumbing problems.
As with any trade, there is a lot of training involved, so it's worth building this into a long term plan rather than hoping to get a job straight away. 
Electrician
Electrician is another excellent option that will come in handy with your own home. The flip side to this though is that tradespeople often need to work long hours. However, if you were to get your training and then specialize in off-grid electrics, you may be able to pick up work from friends who're also off-grid.
Solar engineer
What better job for someone who lives in their own off-grid home? Solar power is often at the heart of most off-grid homes, and your expertise could come in incredibly useful. The main benefit here is that any experience you have with solar in your own home will drive your enthusiasm to learn and for the job.
Gardener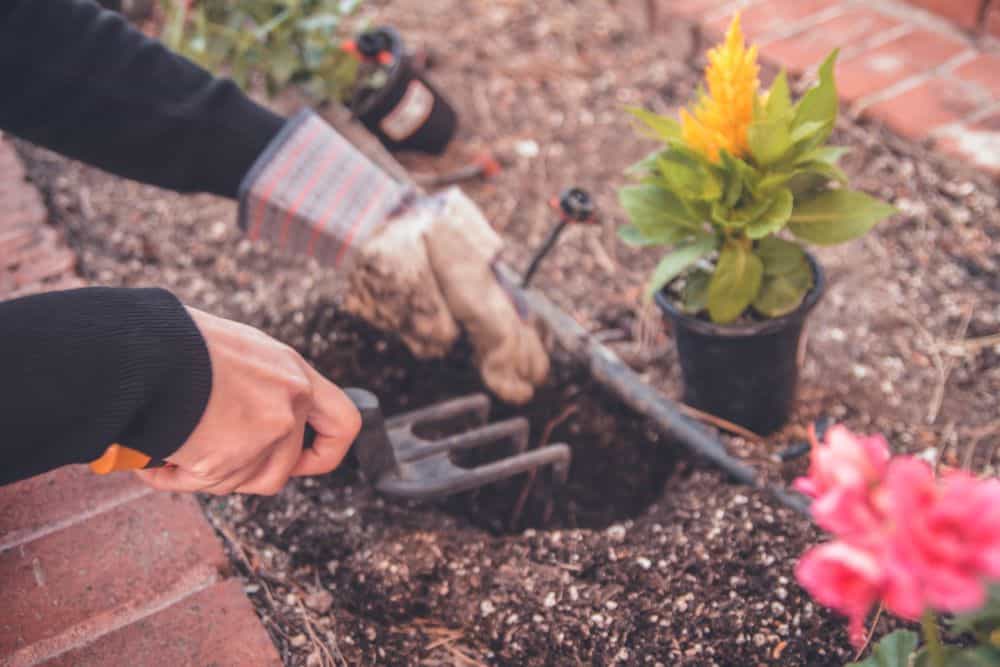 This is a great one if you need to get started relatively quickly. All though you can train to be a gardener and can develop lots of skills, you could also build a great business from some of the simpler aspects such as lawn mowing, hedge trimming, weed pulling etc. There's rarely a shortage of people who want their hedge to be cut, or their yard tidied up.
You'll need some basic equipment, but the chances are that you'll need that for your own home anyway. The main drawback is that a lot of gardening work can be seasonal so you'll need a plan for winter.
Yard specialist
This is a more focused version of the previous career. If you get to know the soil and grass types in your area, you can teach yourself the skills need to trim, feed the grass in people's yards. By focusing on one specific niche within the broader topic of gardening, you can quickly build up an expert status; also, you won't need quite as much equipment.
Bed & Breakfast
This won't suit everyone because it can take up considerable time and space. However, if you have a relatively large home, you may want to offer rooms to rent. You can either go full B & B and be a hands-on host who provides breakfast, or you can keep things simple and just let a room via an online service like Airbnb.
Rent storage space out
It doesn't have to be for accommodation; you could rent out a parking space or even outhouses for storage at Neighbor.
Seasonal florist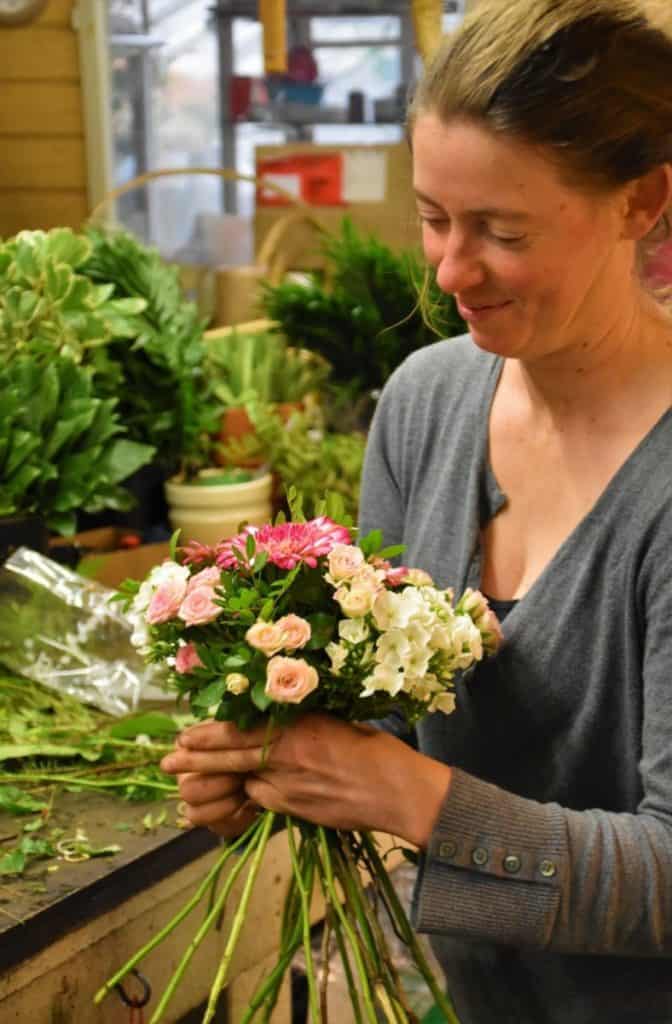 If you enjoy growing things in your garden and you have plenty of space you might like to start growing flowers. With a pinch of creativity, you can offer them as seasonal bunches or for weddings and events. The secret is to focus on what's in season rather than providing lots of choices. That way you will be able to use more of your own flowers, and you'll have less waste.
Event hosting
Does your off-grid home have a large field or a rustic barn? You could rent the space out for events or even host your own. People are often on the lookout for picturesque settings for their events and are more open to the idea of marquees and outdoor events than ever before.
Teach workshops
As you get more hands-on with your move off-grid, you will likely develop several new skills. It could be anything from DIY and carpentry to flower arranging and canning. You could now teach these skills to others. Start by teaching some friends and then try and expand the sessions. To reach a wider audience and increase your income, you could make online courses to be hosted on sites like Udemy or Coursera.
Graphic design
Graphic design is an excellent service to offer online. You can relatively quickly pick up skills to help you produce simple designs. To turn it into a career you could offer your services on Fiverr and Upwork, or use sites like Teespring and Redbubble to sell t-shirts and other products with your designs on them.
Virtual assistant
A virtual assistant offers online services that can range be anything from customer support and website design to project management and video editing. You can work from home, and there are numerous courses available online to help you home your skills and learn how to get your first job. If you'd like to find out more about how to become a VA, check out this great guide by HorkeyHandBook.
Freelance writer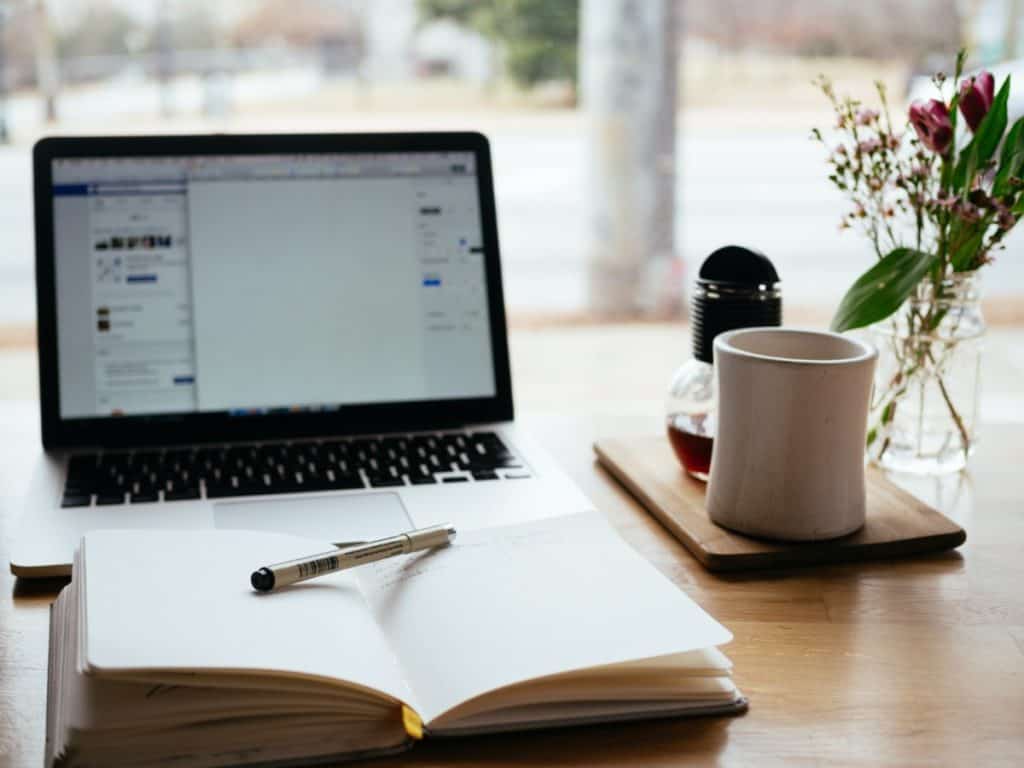 If you can string several sentences together, then the chances are you can get started as a freelance writer. Companies often look for people to write product descriptions, reviews and articles. You can start with simple tasks and build up to longer more expensive pieces. Unfortunately, when you start out you're unlikely to be paid well, but it should increase as time goes on.
With incredible grammar checking software now available, like Grammarly, freelance writing is more accessible than ever before. For some guidance on how to get writing jobs and build up your income, visit the Freelance Writer's Den.
Teach English online
Numerous sites make it easy to teach students online. Even if you have minimal teaching experience, there's every chance you could work from home and make a success of it. Or, if you have any experience of working with children you can use sites like VIPKid to teach English.
Sell stock photographs
If you live in a remote or picturesque environment, you may be able to sell your photographs to stock photo sites. Just take a look at Shutterstock to see the incredible range of pictures that people buy. As long as your camera is of reasonably decent quality, you could make some good money selling your best shots.
Sell a specialist or artisan product
Selling vegetables or produce straight out of your garden can be an excellent way to learn money but depends on you finding a suitable place to sell it. However, if you use some skill to turn it into something more unique, you may find it easier to sell, for example:
Goat's cheese
Beeswax candles
Flower arrangements or table decorations
Bird boxes or bird tables
Handmade soap
Pickles and canned goods
Conclusion
There are numerous incredible careers out there waiting for you. Start by getting a clear idea in your head of the things that you would be happy to do and the things you'd prefer not to. Then get hunting and keep an open mind.
Not every job is suited to an off-grid lifestyle, but with a little outside of the box thinking, you'll be amazed at just how many are.
Check out my recommendations for equipment that will help you take your home off-grid.
My Off-Grid Product Recommendations