The Best Places to Live Off-grid, Ranked
For some people, the only way they can live off-grid is if they move to a new area. This started me thinking, where is the best place in the world to live off-grid?
The best place to live off-grid is the US; there are numerous states, such as Missouri, Maine and Tennessee, with areas that are well-suited to off-grid living. Not everywhere is suitable, but the broad range of climate, terrain and legal restrictions means that some places are ideal for an off-grid home. 
Let's take a closer look at some of the best places for off-grid living.
What makes a place great for off-grid living?
Numerous locations worldwide are ideal for off-grid living, but you're likely to have your own preferences and requirements. However, there are some key questions that anyone hoping to live off-grid should consider when choosing a new place to call home:
Is moving there realistic?
This is immensely important when considering your options to relocate. Not only do you need to consider how you will get there, but do you need to take things with you, and how will you get it there? If you need to move a house full of possessions halfway across the world, it's going to take up a significant chunk of your budget. 
It's also important to consider if you can relocate to a new country or area legally. Are there conditions attached to immigrating? Some countries require you to start work within a specified time of arriving. Conditions like this may interfere with your plans. 
Wherever you're thinking of migrating to, it's worth considering if the move is realistic or if it would be better to find somewhere suitable not as far away.
Are there any legal restrictions?
Whether you're planning on buying a property and taking it off-grid or building a new home from scratch, there are lots of places around the world where building regulation and zoning restrictions will make things hard. Some areas encourage off-grid living, but others want as many homes as possible to use the utility grids already in place. You must know what issues you might face before you move, or you may find that you're stuck in a new area with no chance of living off-grid.
In some countries, building restrictions enforce the installation of mains plumbing, and some forbid rainwater collection. However, in most countries where these restrictions exist, it's likely that they're only implemented in some areas, so knowing the local situation is useful.
Also, as off-grid living is becoming more popular and the necessary technology improves, some areas that would previously frown on off-grid living now make allowances. If you've got your heart set on moving somewhere, don't give up if it has a bad reputation for off-grid living, investigate thoroughly because things may have moved on, or there may be ways around the situation.
What is the climate like?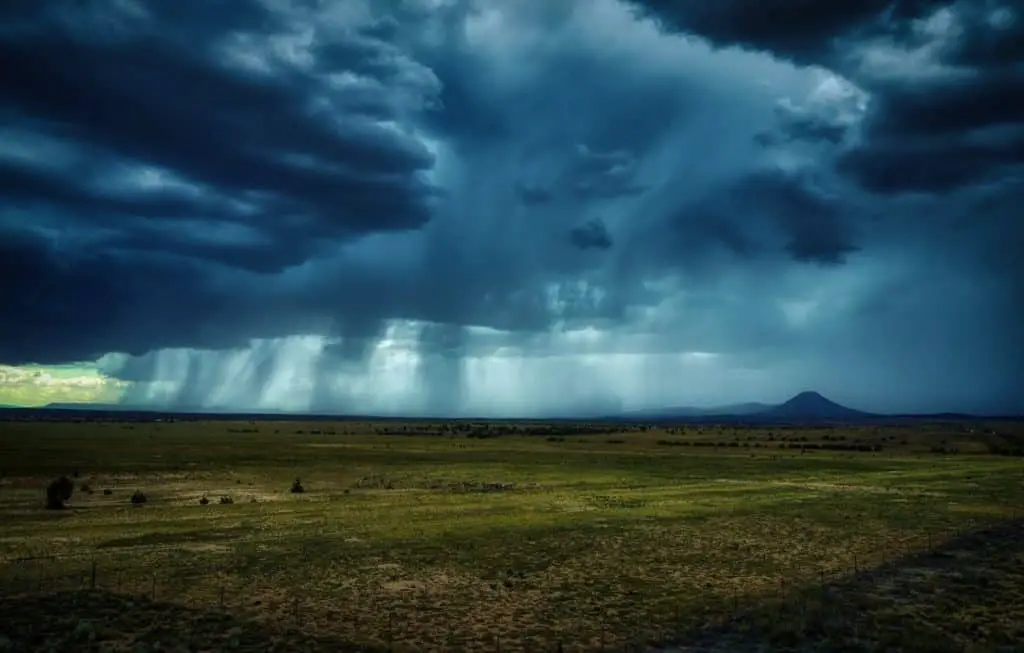 Climate is a crucial factor if you're planning to live off-grid. If you're experienced in living in extreme environments or have been living off-grid for decades, you have a broader range of places to choose from, but a milder climate with a long growing season is preferable for the rest of us. 
Ideally, you're looking for an area where the climate is suited to growing crops without much trouble. Areas with enough rain, good soil and lots of sunlight are preferred. If you're hoping to use solar panels or wind power, you'll also need to see if you will have enough all year round. Although you can store energy for the winter months, knowing that you will have some sun falling on your solar panels will make things a lot easier. 
Although it's a good idea to choose an area with a favorable climate, it's more important that you are familiar with it and the methods and strategies needed in that area. For example, many people make a success of off-grid living in Alaska. The climate would not be classed as ideal, but it is possible to survive there with the right knowledge and experience.
Is it affordable?
Relocating to a new area to start afresh off-grid is filled with hidden costs. Finding somewhere with reasonable land prices, and where the cost of essentials is low, is crucial. As you get settled into your new home, you will likely need to buy food and supplies to get you started.
Even if you intend to provide for many of your own needs after a while, to start with; you will need to rely on what's available locally.
Is it easy to access?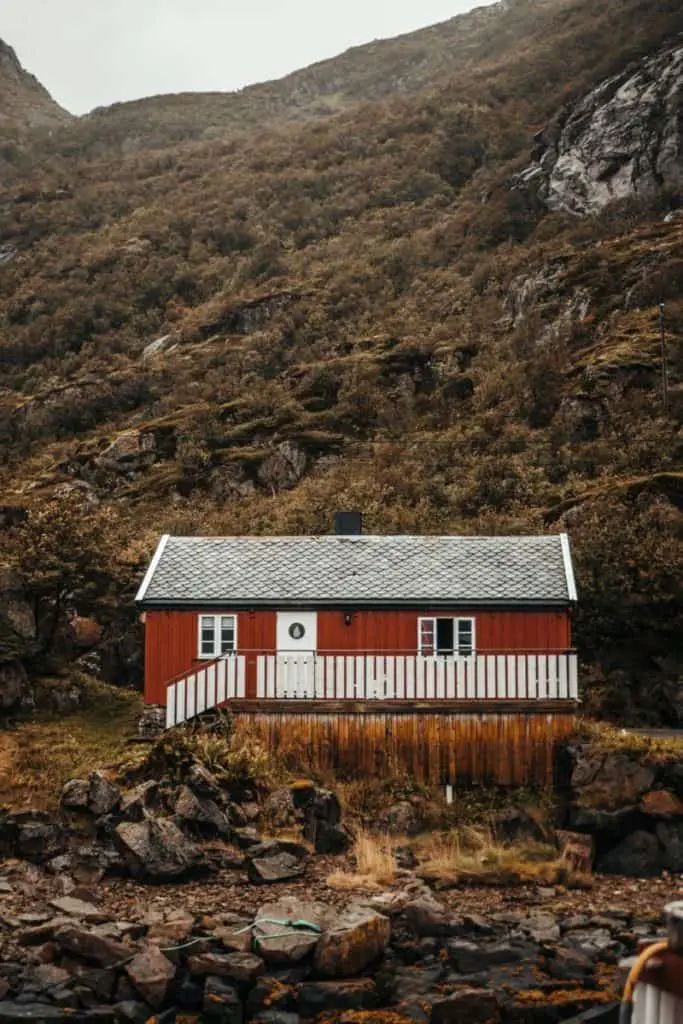 Often, off-grid can also mean remote. Remote environments are challenging but are often attractive to people who want to get away from it all. However, this can pose a real challenge if you need to transport supplies to your new home. 
Although it would be excellent if you could purchase land with all the raw materials you needed already at hand, this often won't be the case. If you need large items like water storage tanks or access for a well-drilling rig, you will need at least a decent track and land access. Some areas that are known for having large stretches of wilderness that people are free to build in won't necessarily be suited to off-grid living for this reason.
Is there a water supply?
Getting a water supply is vital to successful off-grid living. Either you will need a nearby source or enough rainfall and space to store it. This is one of the key points that can determine the suitability of a place. If there isn't enough annual rainfall, don't assume you'll find an alternative source. The local terrain may not be suitable for digging wells, and streams and rivers may not flow year-round.
Other factors 
It's also worth considering:
Are there others living off-grid in the area?
Is it likely to be safe from natural disasters?
Is there a high crime rate?
The best places to live off-grid
This is my selection of the best places to live iff-grid. They are broad suggestions selected from my own research.
Unfortunately, wherever you go, you're likely to find some stories of people who've struggled to make a success off living off the grid. The places in this list have their downsides and challenges to overcome, just as you'd find anywhere. But, they also have features that are likely to make your lives more comfortable and increase the chance of you successfully settling into off-grid life.
1: North America
The beauty of going off-grid in the USA is the vast choice of contrasting places. Even within counties, you can find a variety of climate, terrain and legal restrictions. There are some areas where you shouldn't go off-grid, but some are ideally suited to off-grid living. Here some places to get you started:
Missouri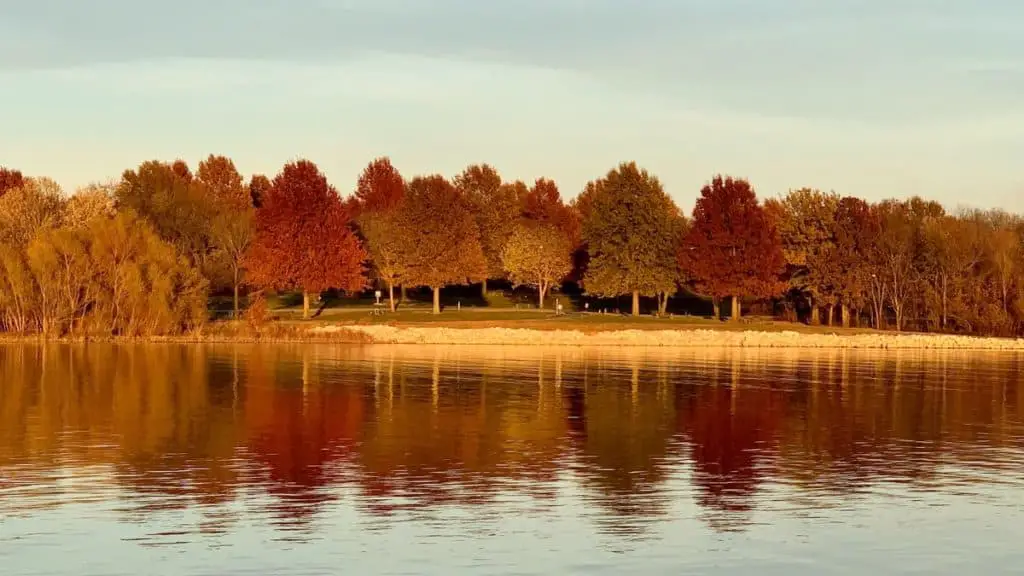 Much of the state is ideal for living off-grid. As long as you stay in rural areas, you're unlikely to find any awkward restrictions. Many of the towns now have some form of building restrictions, but further afield, you're unlikely to have problems.
The average annual rainfall ranges from 40inches in the north to 45inches in the south. This makes it well suited to rainwater collection and is significantly more than the US average in 2019, which was 34.78inches. Missouri experiences a broad range of temperatures, with relatively mild winters and hot, humid summers.
Pros
Minimal restrictions in rural areas
Higher than average annual rainfall
Rainwater collection is legal
Lower than average yearly snowfall
Relatively long growing season from April to October
Cons
Living costs can be high
At risk of tornadoes and severe storms
Maine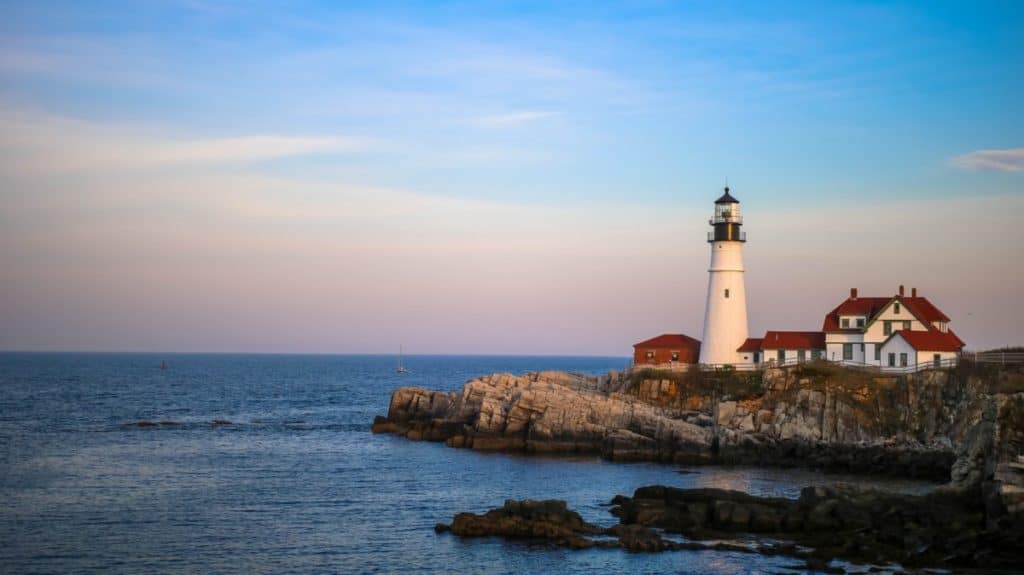 Maine may not be your first thought when it comes to finding your ideal off-grid property, but it's got a lot going for it. The population density is low, so the chances of finding suitable areas are high. Many rural homes use wells and septic tanks, and the regulations are well suited to solar or wind panels. 
The price of land is competitive in remote areas, and you have the benefit of lots of natural resources nearby. The main drawback is the long winter and short growing season; however, if you enjoy being outdoors in colder climates, there are ways to lengthen the growing season. Some people have had success with starting crops indoors or using greenhouses so you can grow for longer. However, the average rainfall ranges between 40 and 46inches, which is ideal for rainfall collection. 
If you're ready for cold winters and love the outdoors, Maine could be a great place to start looking.
Pros
Low population density
Many homes already use wells and septic tanks
Solar and wind power is in common use
Competitive land prices in rural areas
Lots of accessible natural resources
Higher than average rainfall
Cons
Short growing season
It's prone to severe weather, including wildfires, storms and flooding.
Tennessee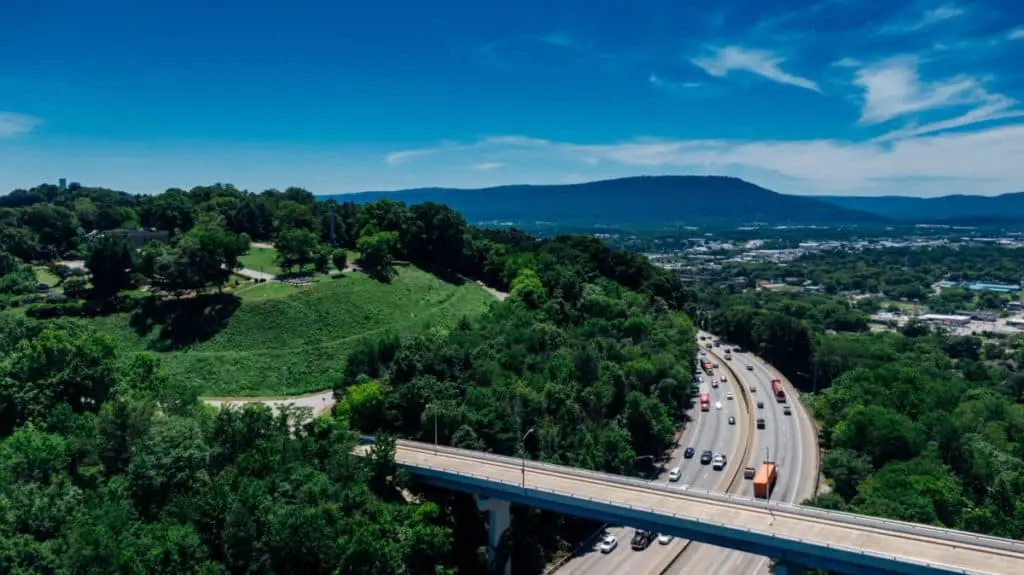 Another great choice is Tennessee, the land and cost of living are relatively cheap, and the rainfall is plentiful. If you aren't put off by the humidity in summer and the risk of tornadoes, there's lots of potential. 
Most areas of the state, particularly those in the south, have a long growing season and mild winters. With an average rainfall of about 54 inches per year, you won't have to worry about water. While mountain regions get a good deal of snow, in some places you'll likely only see between 5 and 0 inches. 
There are numerous zoning restrictions and building codes in place throughout Tennessee, but you're still likely to find an area suitable for your off-grid home with careful research. Homesteads are encouraged, and there are no statewide restrictions that will prevent your plans. Just be sure that you're familiar with the precise legal situation in the area you're hoping to move to before buying any land.
Pros
Relatively cheap land and cost of living
High annual rainfall
Long growing season and mild winters
Some areas only get small amounts of snow 
Cons
Risk of tornadoes
High humidity levels in the summer
Alaska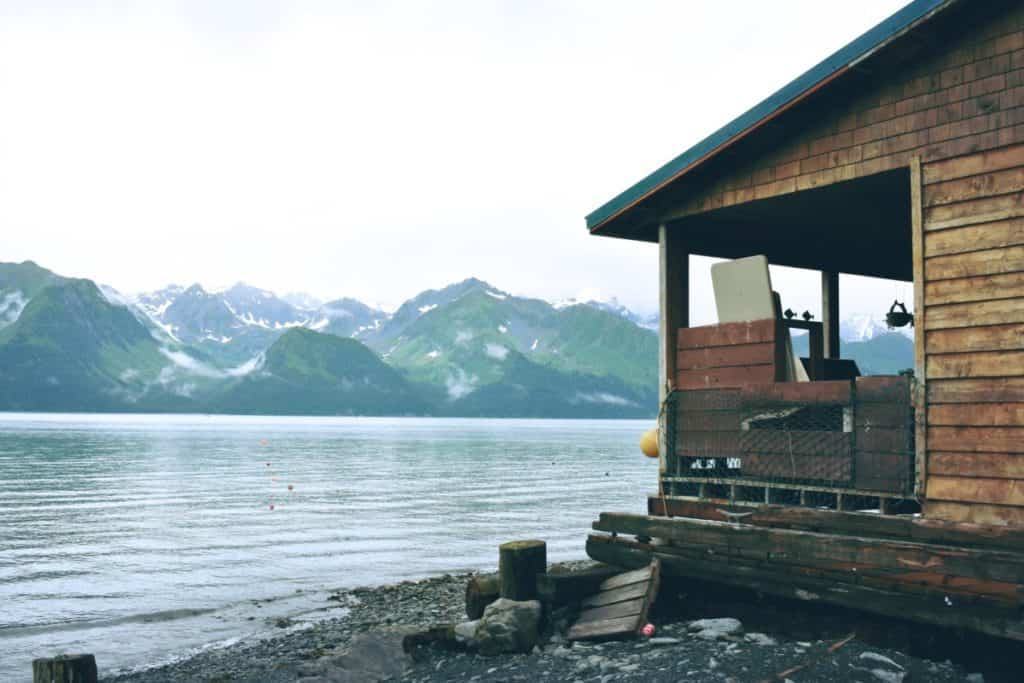 For me, it would be impossible to complete this list without giving Alaska a mention. In many ways, it may not be considered one of the 'best' places to live off-grid because of the challenging conditions. It also offers features that make it incredibly attractive to off-gridders who're up for the challenge. 
There are lots of remote areas, and many of its inhabitants already live an off-grid lifestyle. The harsh climate means that the growing season is very short, and the winters are long. Despite this, the beautiful natural environment makes it a focal point of many people's off-grid dreams, and some of them achieve it and are very successful. On the other hand, it can be a tough, unforgiving environment that will make survival difficult if you're not adequately prepared.
Pros
Incredible natural surroundings
Access to natural resources
Many homes are already off-grid
Cons
The harsh winter and unforgiving environment
Many areas are very remote and can be difficult to access.
This is just a taster of the places where the off-grid living is good in the USA. There are many more incredible areas, including some that previously made it hard to live without state utilities, but are now reducing their restrictions. If you aim for rural areas and thoroughly research the zoning restrictions, you're likely to find your own slice of off-grid paradise.
---
2. Central America and the Caribbean islands
If you prefer a warmer climate, you'll be pleased to hear that many areas of Central America and the Caribbean are well-suited to living off-grid. There are lots of great places to set up a home, and there are already numerous areas with off-grid homes for sale. Here are some places to get you started:
The Dominican Republic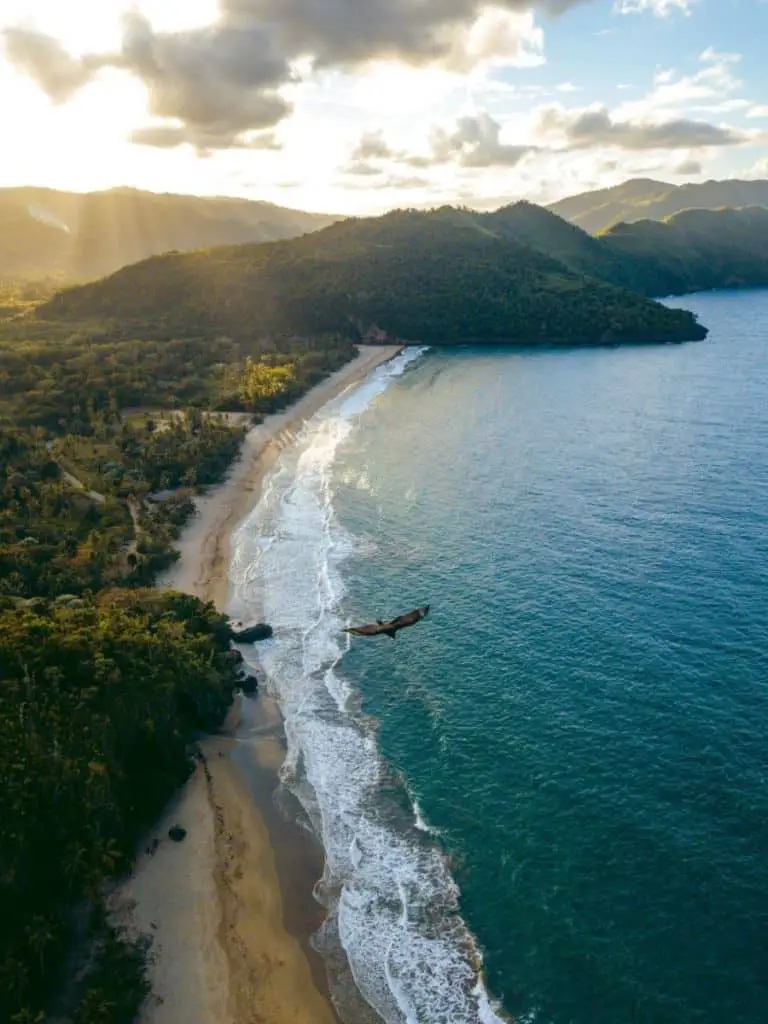 The Dominican Republic makes it easy for visitors to achieve residency, and most areas allow off-grid systems such as solar panels and septic systems. Both off-grid and grid-tied solar panels are common, and there are many companies on hand to get you set up. 
While you could end up basking in your stunning surroundings, it doesn't come without its challenges. The climate is hot and humid most of the year, and rainfall can range widely between 25 to 57 inches per year. Finding an area that matches your needs is essential here. But with careful research, you may be able to find exactly what you're looking for.
Pros
It's relatively easy to achieve residency
Most areas allow solar panels and septic systems
Cons
It's prone to hurricanes and earthquakes
Panama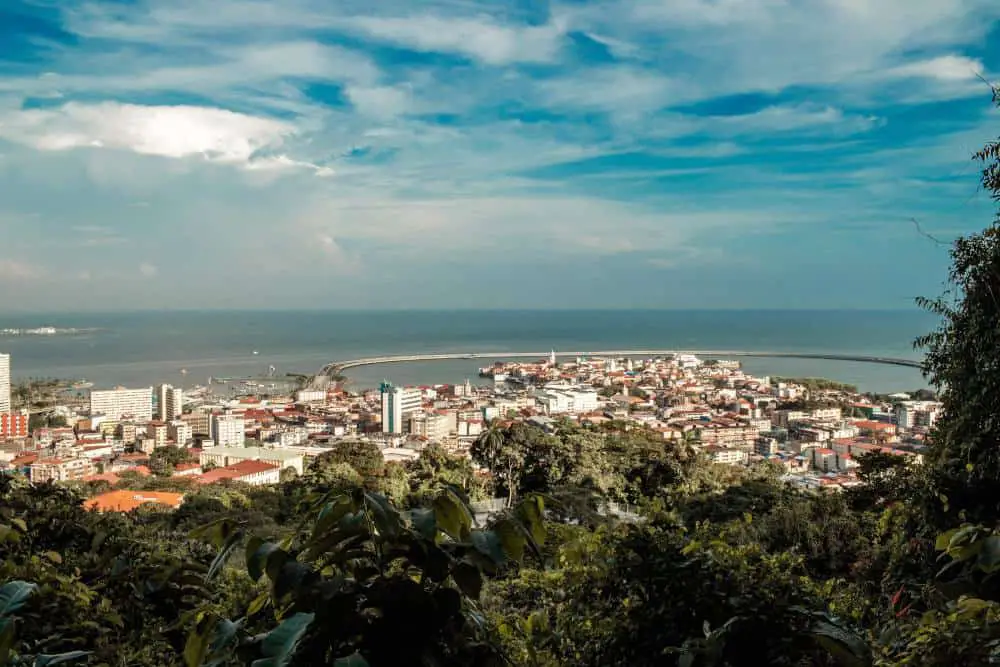 Panama offers a tropical off-grid lifestyle with land and resources available at incredibly affordable prices. The year is divided into the wet and rainy seasons, so you will have plenty of rain to collect. Some areas see up to 70 inches per year, and others can even top 100 inches. 
If you want incredible scenery and fantastic sunshine, then this is a great place to be. Building restrictions are in place in some areas, but in the more rural areas, you're likely to have no problems even if you're building your own off-grid property. There are lots of remote homes that are off-grid and a large ex-pat community to connect with.
Pros
Land and resources are often well-priced
The rainy season can deliver up to 100inches of rain
Incredible scenery
Rural areas may be free from building restrictions
Lots of existing off-grid homes
Cons
High risk of severe storms, earthquakes and floods
---
3. Canada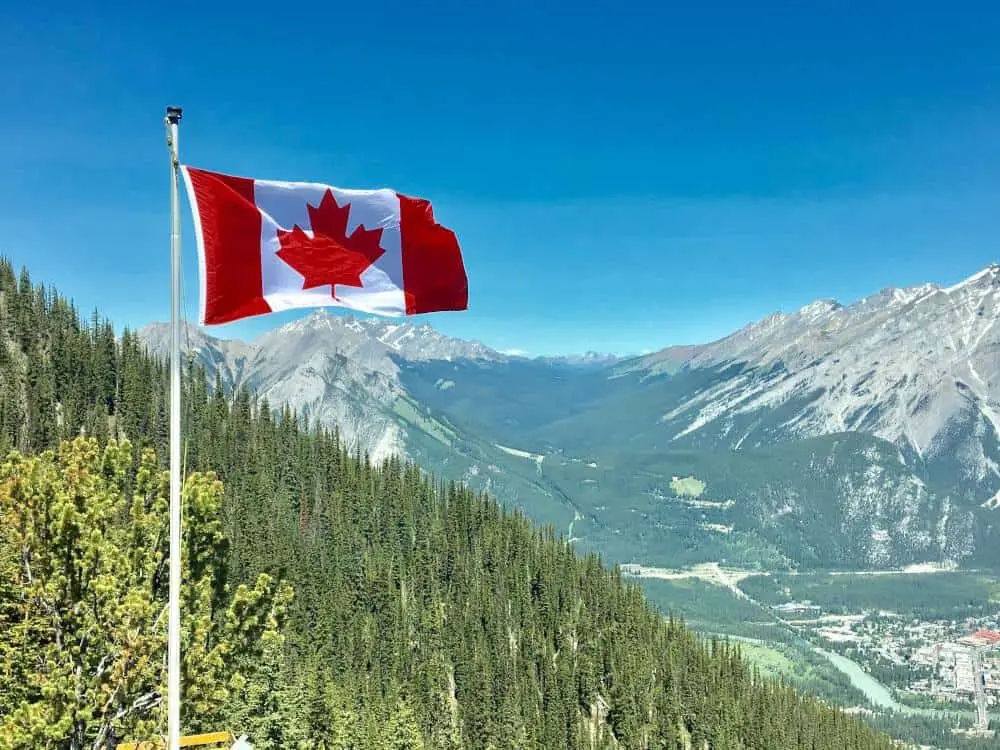 Canada offers some incredible opportunities for off-grid living. With an area of over 3.8 million square miles, it has a varied climate and vastly different types of terrain. Broadly speaking, living off-grid there could be accessible to most people. Also, the natural environment and relatively low population density make it an attractive option. 
However, it depends on the area you select and the legal restrictions you must contend with. Most of Canada is well-controlled with building codes designed to ensure common safety standards of living. Although there are some cases of people being prevented from living the off-grid life they wanted to, it's likely that with careful preparation and forethought, you shouldn't be prevented from achieving your off-grid home. 
The average rainfall is suitable for collection at around 38 inches per year. The snowfall may put you off and can average over 6 feet per year, although it's a positive for some. If you want to rely on your own homegrown produce, you'll either need to choose an area with a longer growing season or get creative with your planting methods. 
Pros
Access to natural resources and incredible scenery
A wide variety of climates and terrain to choose from
Relatively low population density
Cons
Long, cold winters with large amounts of snow
Building restrictions in most areas
---
4. Europe
On the whole, living off-grid in Europe can be difficult because of building restrictions and local regulations. However, if you make yourself aware of the legal aspect of any building or renovations, it can be an excellent place to live off the grid. Also, if you're willing to make some concessions and stay partially on the grid, you will have more options. However, true off-grid living is still possible if you look in the right places:
Malta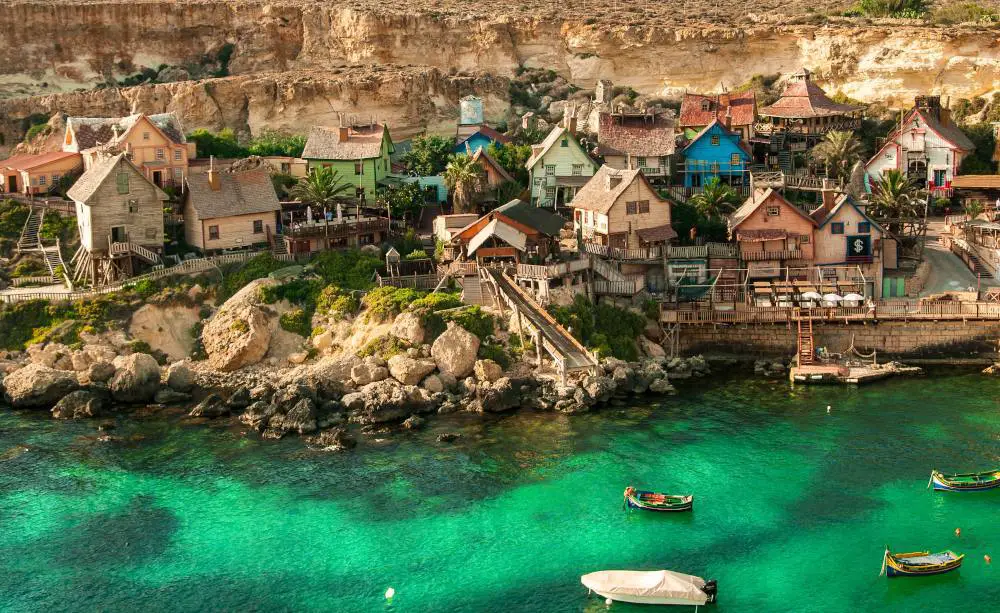 This small English-speaking island is 50 miles to the south of Sicily and benefits from a Mediterranean climate. The opportunities for off-grid living are slim but improving. Very few places in Europe offer low property prices or low living costs, but Malta is better than most. 
There are many incredible opportunities for those who'd wish to move there, but you may face some building restrictions. This is best suited or those who either want only partially to adopt an off-grid lifestyle or are looking for an existing property to renovate into an off-grid home.
Pros
Lower property prices and the cost of living than many other areas of Europe.
Beautiful scenery
Mediterranean climate
It's known as a very safe country with little risk of a natural disaster.
Cons
Building codes and zoning restrictions to contend with.
Spain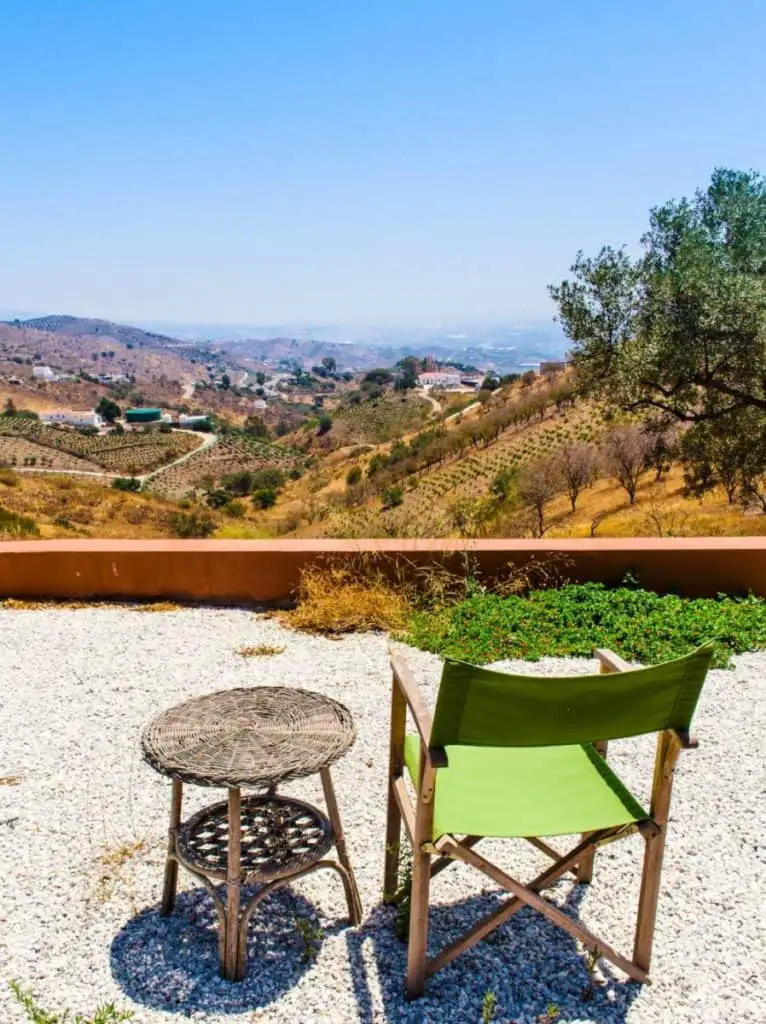 In some areas of Spain, regulations make living off-grid difficult; however, it's likely that you can meet many of the building requirements using safe, modern methods. If you reach these standards, in some rural areas, you're likely to be able to remain off the grid and use alternative power, water and sewerage systems. 
Pros
Some remote or rural areas are suitable for off-grid homes
Modern building methods are likely to meet the building restrictions.
Access to useful local resources and trades
Cons
Building restrictions may mean that you have to spend longer dealing with red-tape.
France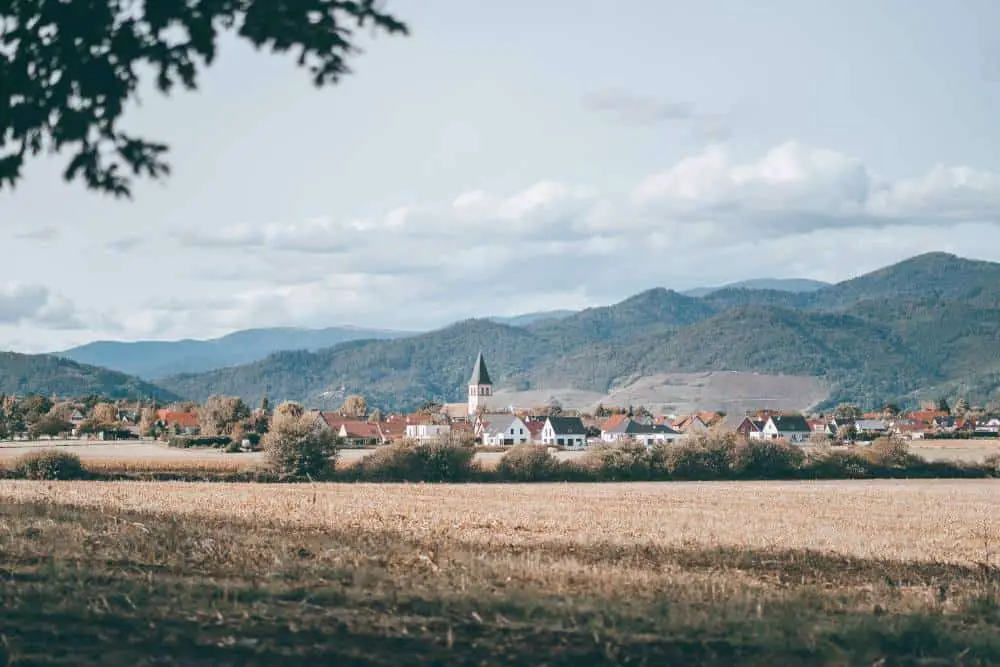 Previously, building or renovating a home to be off-grid in France would be unthinkable. While there are plenty of old properties that remain off the grid, as work begins on them, builders must bring them in line with regulations. 
Now, progress has been made, and alternative technologies are more likely to be accepted when building or renovating homes. As a result, numerous off-grid properties are appearing in some of the more remote areas of the country. Although some regions still make it hard to go entirely off the grid, there are more systems in place to support 'eco-friendly' home adaptations. 
Pros
Beautiful properties and countryside
More opportunity for off-grid renovation than before
A growing number of off-grid properties
Opportunity for creative solutions
Cons
The situation regarding legal restrictions is still likely to be different in different regions.
Conclusion
The best place to live off-grid for you is down to a personal choice, but I hope this list has given a good insight into what's available. More than ever before, governments are waking up to the possibilities of off-grid and environmentally friendly living. Stories of people being prosecuted for going off-grid are moving further behind us. 
Although in some areas, particularly in urban or suburban environments, you may still struggle to live off-grid, in others, you may be able to work with the building restrictions and still build or renovate a completely off-grid home. 
For further reading, check out my recommendations for equipment that will help you take your home off-grid.
My Off-Grid Product Recommendations